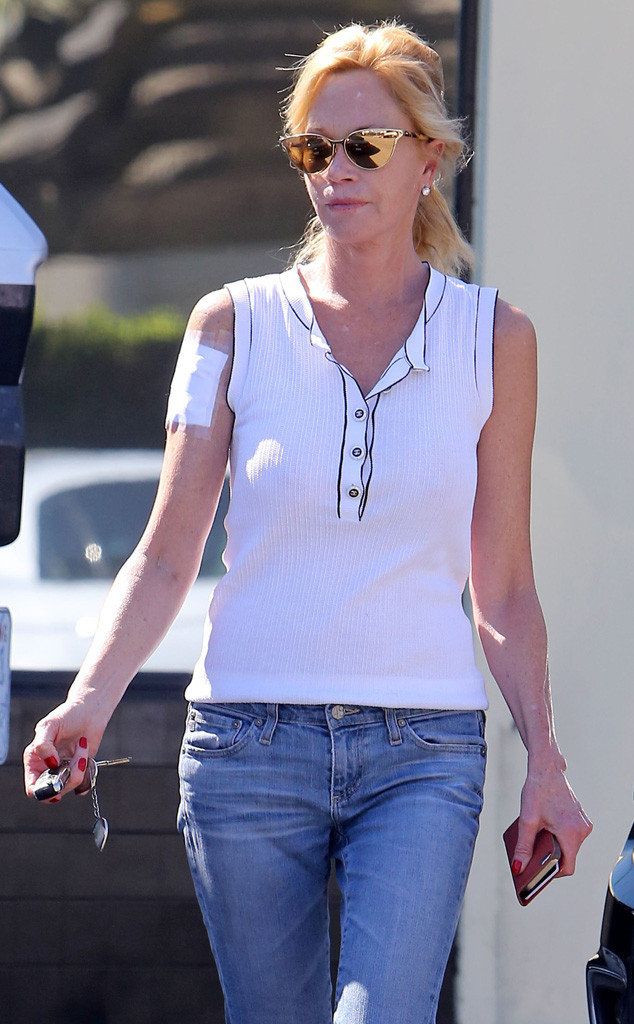 Juan Sharma/Bruja, PacificCoastNews
Melanie Griffith's right arm is, once again, a blank canvas.
The actress, who has been spotted with her famous "Antonio" tattoo covered up in various ways since she and Antonio Banderas ended their marriage, appears to be well on her way to a permanent removal.
Griffith was spotted leaving a skin specialist in West Hollywood yesterday, a bandage over the sizable portion of her shoulder where the tattoo—her now ex-husband's first name surrounded by a heart—used to be.