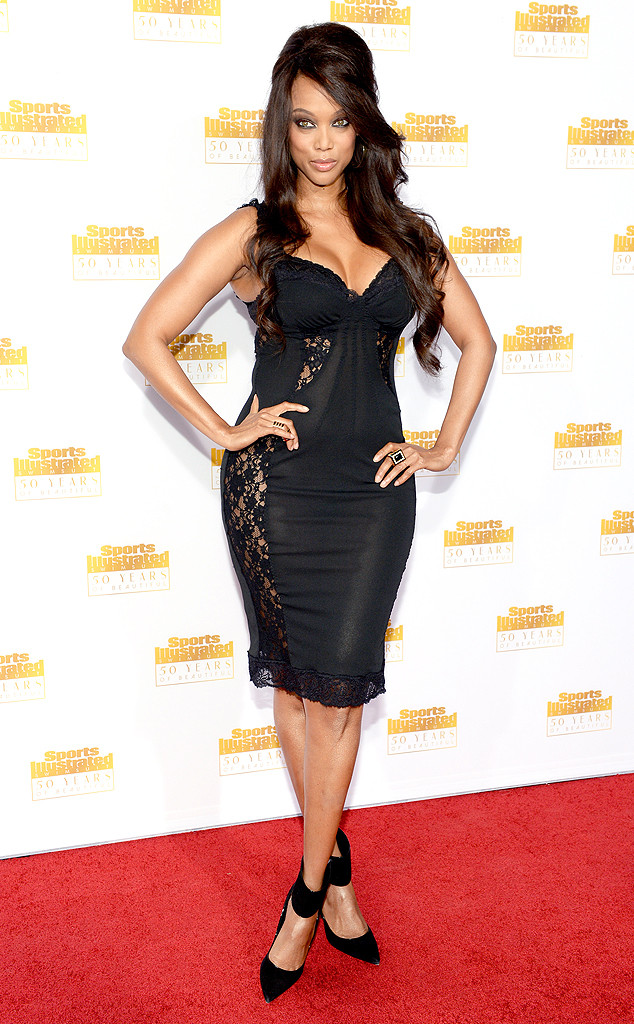 Dimitrios Kambouris/Getty Images
Being beautiful isn't just about perfecting that smize, y'all!
There's a lot more to it, and if you ask Tyra Banks, almost everything we perceive as "beautiful" is going to change radically in the future. The 40-year-old America's Next Top Model host wrote a Wall Street Journal op-ed published Monday about the future of our perception of beauty—and boy, it's a doozy!
"In general, I believe, traditional beauty will be less valuable—and more uniqueness will be heralded," she writes. This will be come as a result of quick, easy plastic surgery—making the "cookie-cutter" look less desirable, she reasons. "People will be vying for that cutting-edge, distinct look in the way that today celebs reach for baby names that defy convention."