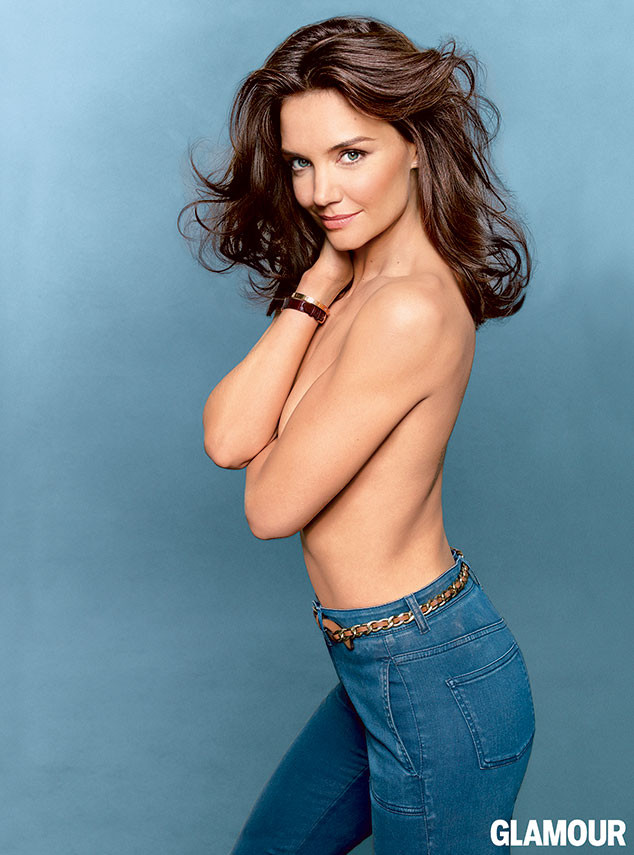 Tom Munro
Katie Holmes sure is showing her sexy side in Glamour.
As you may have seen, the Giver star posed topless for one of three covers of the fashion mag's August issue.
And Katie couldn't be happier with the results. "She was having fun and she felt comfortable," the 35-year-old's rep exclusively tells me. "Katie is very happy about the shoot and it was a great experience. She loves the photos and the interview with Zac Posen. She's very happy with the results."
In the shot, the single mom of one wears nothing but a belted pair of tightly fit denim pants.
Holmes and photographer Tom Munro collaborated on the look. The two have worked together several times in the past.