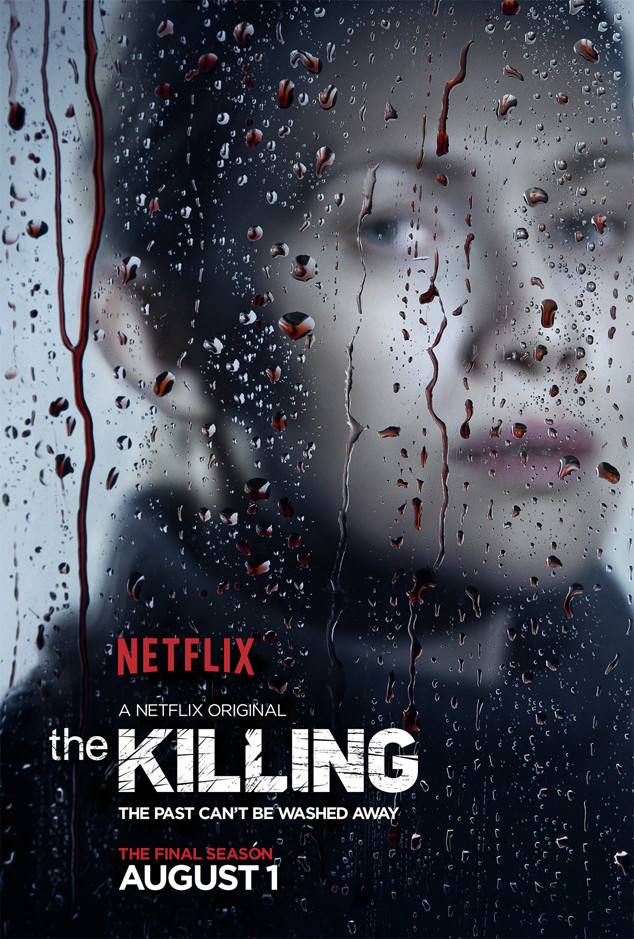 Netflix
The Killing is back from the dead and from the looks of the trailer, it's going to be a wild ride. Linden (Mireille Enos) and Holder (Joel Kinnaman) are both back and E! News can exclusively reveal the two new character posters featuring the moody characters, a lot of rain and blood. Yep, blood. See Linden's above and Holder's below.
What do you think of the tag, "The past can't be washed away?"
This is the fourth and final (seriously) season of The Killing and it picks up right after the season three finale that aired on AMC. When we pick up with detectives Linden and Holder, they are struggling to mange the fallout from the season three finale and are assigned a new case.