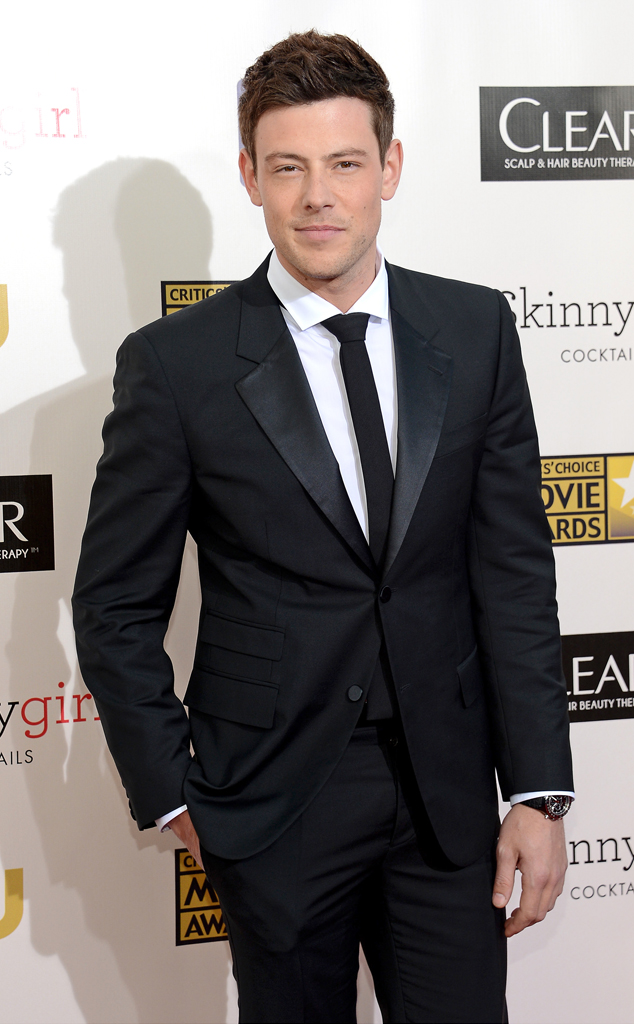 Michael Kovac/WireImage
One of Hollywood's rising stars—Cory Monteith—tragically passed away one year ago today.
But the Glee actor, who was truly loved by many, continues to be remembered by the people he left behind. His closest friends, co-stars and colleagues shared touching sentiments about the Bonnie Dune musician after his untimely passing.
"For all of you out there who loved and admired Cory as much as I did, I promise that with your love, we're going to get through this together. He was very special to me and also to the world, and we were very lucky to witness his incredible talent, his handsome smile and his beautiful, beautiful heart. So whether you knew him personally or just as Finn Hudson, Cory reached out and he became a part of all of our hearts, and that's where he'll stay forever," Lea Michele said while accepting a Teen Choice Award in August 2013.
Selena Gomez, Neil Patrick Harris and more stars also had sweet words for Monteith that year.