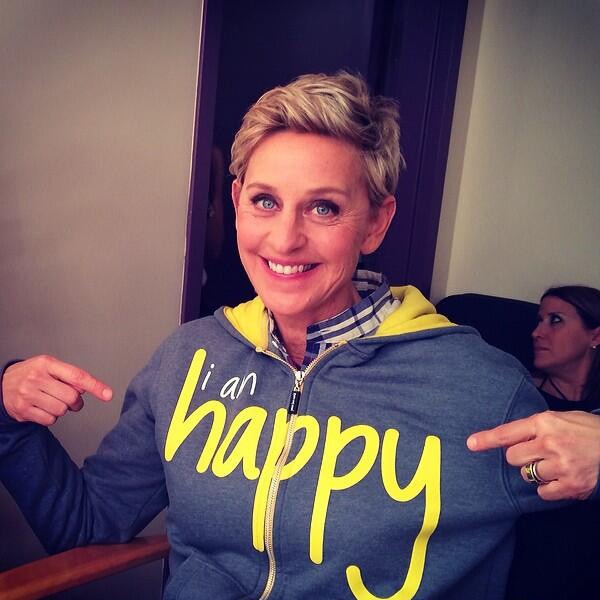 Twitter
In the battle of the best lifestyle guru we already have a famous felon (Martha Stewart) two Oscar-winners (Gwyneth Paltrow and Reese Witherspoon) and a former Upper East Sider (Blake Lively). And now there's going to be a comedian joining their ranks.
Ellen DeGeneres has announced the lunch of her new brand, E.D., which is a nickname given to the talk show host by wife Portia de Rossi. The product collection will include home, fashion, and pet items. The new line will debut just in time for the holidays with a gift-oriented capsule collection.
And while we know there will be candles, mugs, decorative pillows, ornaments, pajamas and slippers, that's pretty much all the 56-year-old was willing to share. "I don't want to be specific because I don't want people stealing my ideas," she jokingly explained to WWD.
After that, there will be a lot of expansion, according to DeGeneres. "I'm not trying to launch a little boutique situation," she said. Which is why the Finding Nemo star is partnering with J. Christopher Burch of Tory Burch and has brought on an "all-star team" as board members.
DeGeneres is known for having exquisite home décor taste as seen from the numerous properties she has flipped over the years. Most recent being The Brody House, which she sold to Napster founder Sean Parker for a $15 million profit.
And although she was last to announce her new venture, it seems Ellen will launch her "next phase" before both Reese Witherspon's Draper James company and Blake Lively's still-untitled lifestyle brand. That being said, she'll still have some stiff  (yet friendly) competition from the already well established Goop and Martha Stewart Living. May the best blonde win!