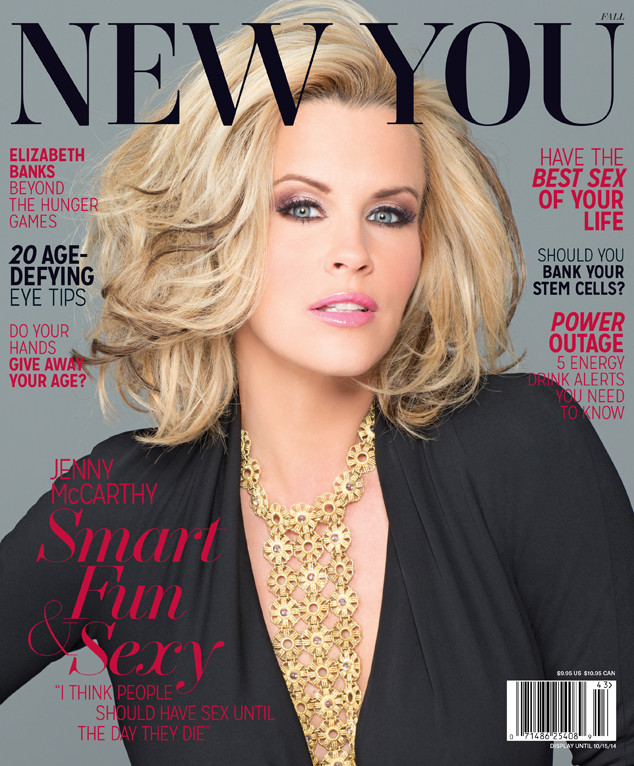 FADIL BERISHA for NEW YOU magazine
Jenny McCarthy wasn't expecting her departure from The View—at least, it certainly doesn't seem that way.
In an interview with New You magazine conducted weeks before she announced she would not be returning as a co-host, Jenny, 41, was asked to predict where she'll be in 20 years. "Believe it or not," she said, "I think I'm in still on The View. I love the show."
Another 2034 prediction from McCarthy? "I want to have beautiful, healthy grandkids and still have Donnie [Wahlberg, her fiancé] be the hunky love of my life."