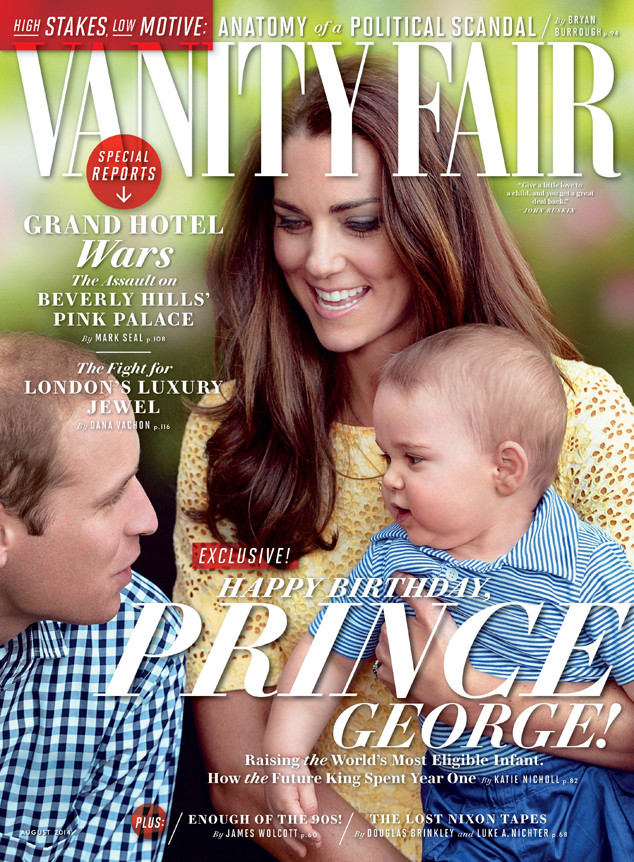 Mark Stewart/Camera Press/Redux/Vanity Fair
Can you believe Prince George is almost 1 year old?!
In honor of his first birthday, Prince William and Kate Middleton's adorable royal baby boy has landed on the cover of the latest issue of Vanity Fair (on sale this week). In the precious cover pic, little George stares at his papa while being held by mom. The resemblance between the tot and his good-looking parents is undeniable.
In the accompanying article, writer Katie Nicholl reveals some surprising insights into George's first year of life. For instance, did you know George wasn't as well behaved as he seemed during his first public appearances?