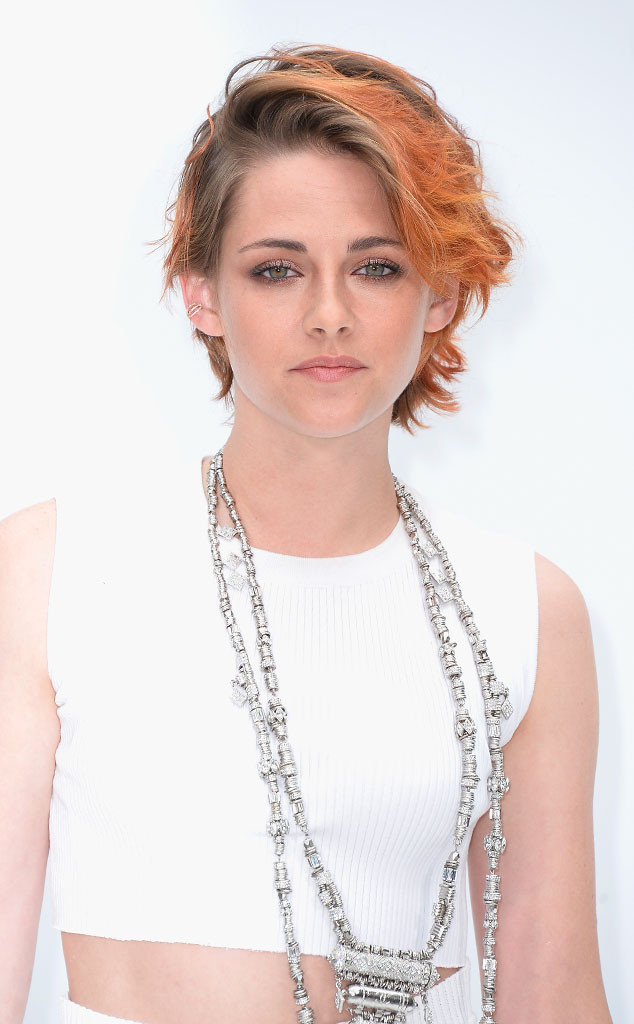 Pascal Le Segretain/Getty Images
Like Jennifer Lawrence and Emma Watson before her, Kristen Stewart is a shear beauty!
The 24-year-old Clouds of Sils Maria actress lopped off her locks and debuted her much shorter hairstyle Tuesday during Paris Fashion Week at Chanel's Haute Couture Fall/Winter 2014-2015 runway show. Stewart is apparently growing out her roots after dyeing her hair orange for the movie American Ultra.
No word yet what inspired Stewart's shorn style—but the cut certainly flatters her face!
Stewart's ads for Chanel's Métiers d'Art Collection Paris-Dallas 2013/14 campaign debuted in May. In a Q&A with Grazia, the actress praised Karl Lagerfeld, the label's head designer and creative director. "The only intimidating thing about him really is that scary unapproachable façade, which is something people project onto him, I think," she said. "Because when you meet him or you have the opportunity to watch him work, or in my case 'work with him,' he is so awesome. And you can really reap the benefits of being around someone who knows so much and is so creative and driven and excited."