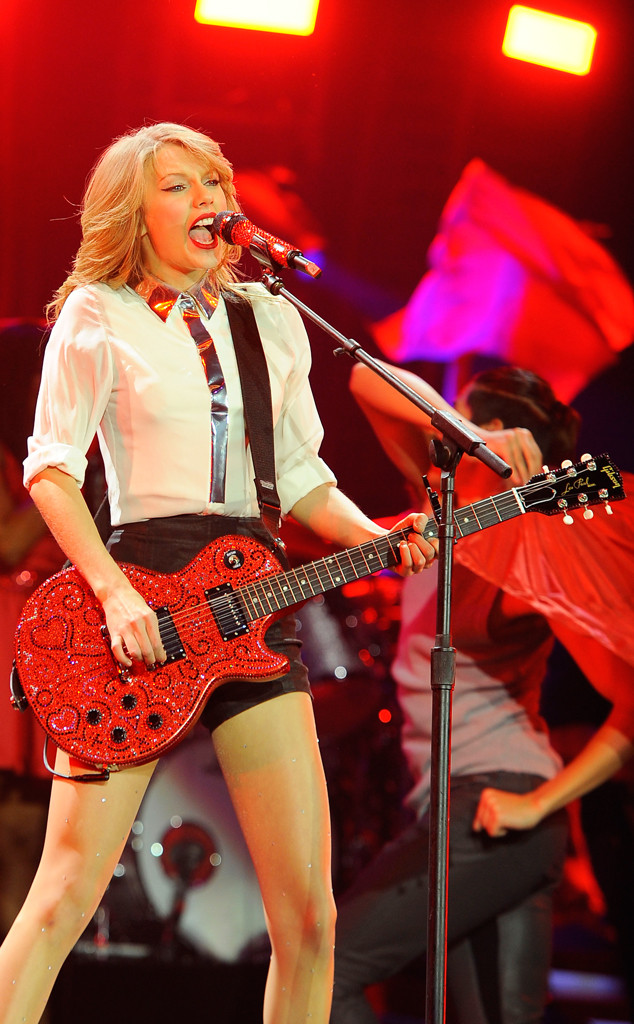 Capital Pictures/Capital Pictures/Sipa USA
In between looking picture-perfect and throwing adorable parties for her famous friends, Taylor Swift managed to pen a convincing argument as to why the music business—in the face of pirating, digital downloads, online streaming and declining album sales—isn't entirely a lost cause.
And yes, the pop-country superstar weaves a love story throughout.
"Before I tell you my thoughts on the matter, you should know that you're reading the opinion of an enthusiastic optimist: one of the few living souls in the music industry who still believes that the music industry is not dying...it's just coming alive," Swift writes in a Wall Street Journal op-ed published online Monday.