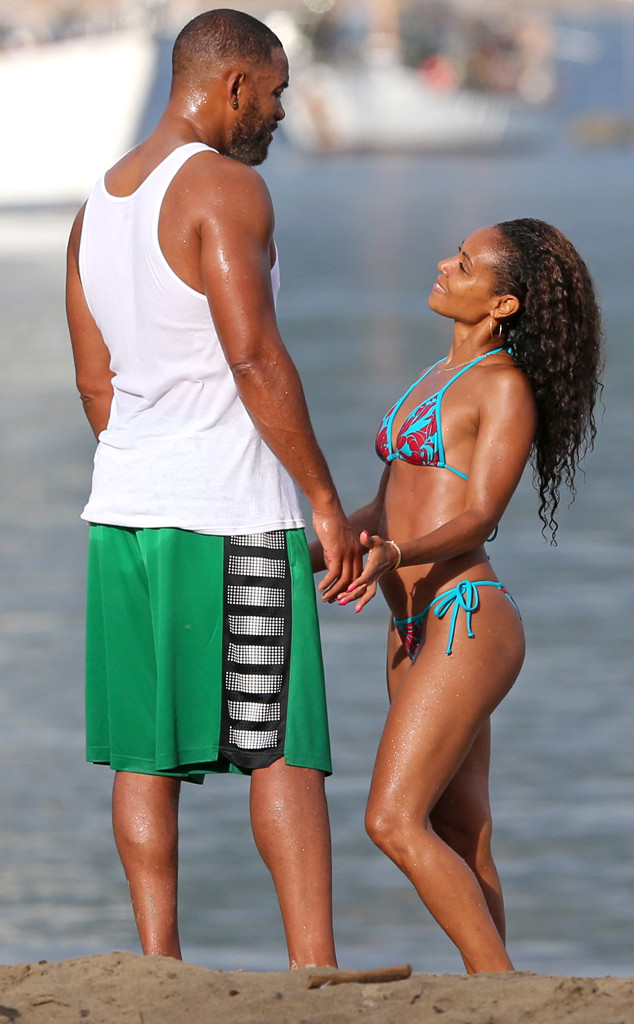 DaGreenTeam/Splash News
Jada Pinkett Smith knows a thing or two about wedded bliss.
The 42-year-old actress, who has been married to husband Will Smith since 1997, took to Facebook on Sunday to share a bit of relationship advice and reveal a secret for sustaining a successful marriage. And she should know a bit about that since she's been with her hubby for 17 years.
And it's a tip from which we can all benefit.
"A message to a friend: A wise man shared with me yesterday one word responsible for his 24 years of marriage. You know what that word was...forgiveness. Happy Sunday:) J," Pinkett-Smith posted on social media, opting to share her sentiments sans a photo.