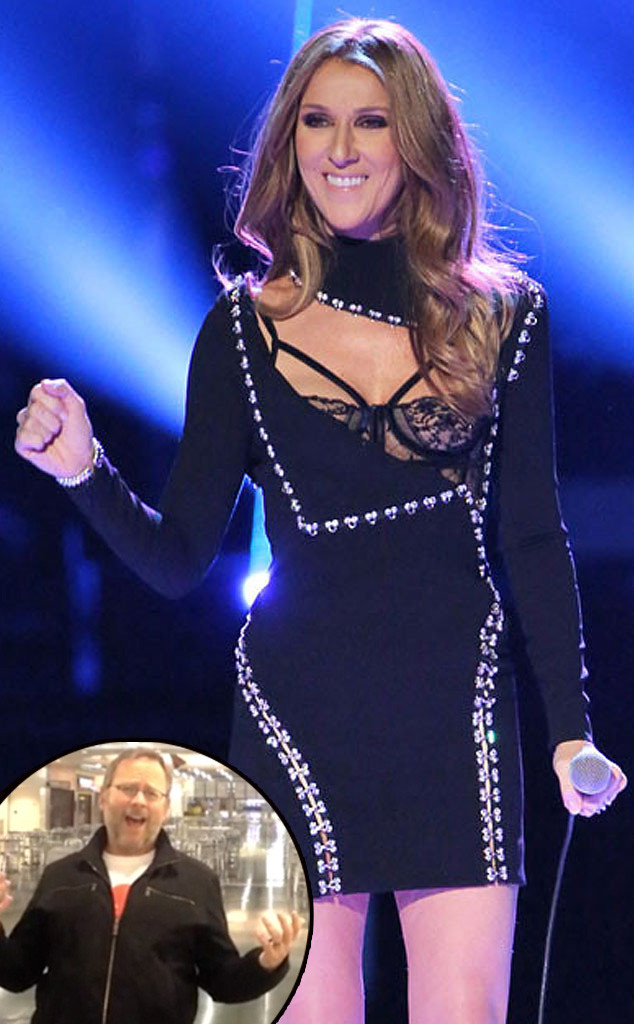 NBC, Vimeo
Céline Dion super-fan Richard Dunn has met his idol!
Dunn became an Internet sensation several weeks ago when he posted a hilarious viral video of himself singing Dion's hit "All by Myself" while stuck at McCarran Airport.
"What do you do when you're stuck at the Las Vegas Airport overnight?" reads a message at the beginning of the vid. "Shoot a music video on your iPhone. That's what." Dunn then lip-synchs the entire ballad while roaming throughout the completely empty airport.