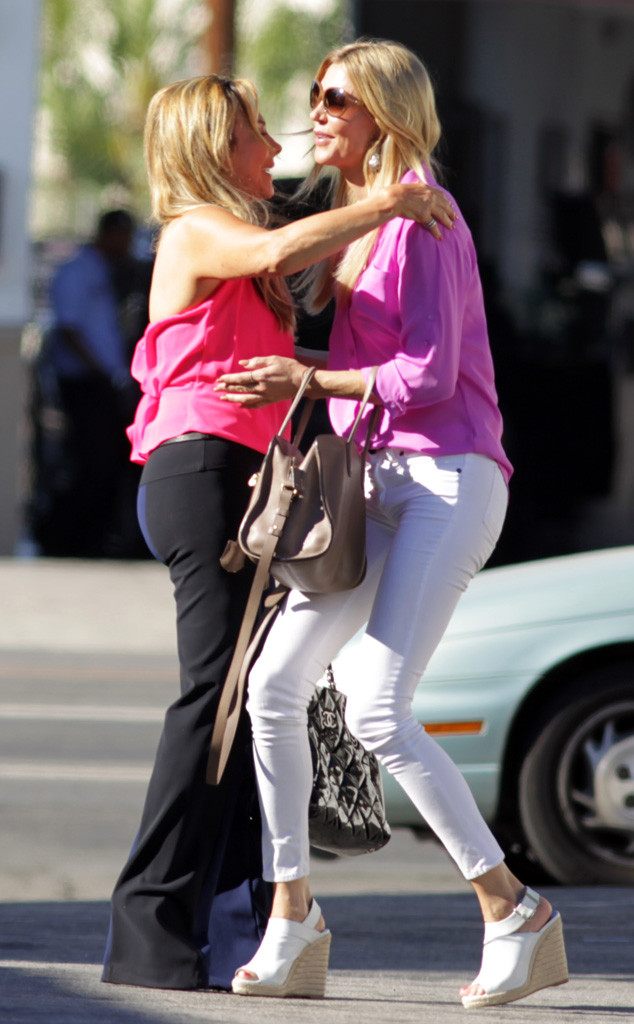 Coleman-Rayner
The Real Housewives of Beverly Hills original cast is reuniting, but not in the way you may think.
Camille Grammer, Adrienne Maloof and Taylor Armstrong, all original cast members of the hit Bravo reality series, have been spotted filming the new season alongside current cast members, but they're not back in a full series-regular capacity, a source told E! News. Several of the ladies were spotted at Kyle Richards' White Party and photos (above) surfaced of Adrienne filming with Brandi Glanville. The two last appeared on screen together as enemies, but that appears to be water under the bridge.
"At the end of the day, neither one of them wanted to keep fighting," a source told E! News. "A lot was said and I think both realized they were each in the wrong. They first saw each other at Kyle's White Party, then decided to meet up a few days later for a sit down. It wasn't so much about becoming best friends or anything. It was just about making peace."