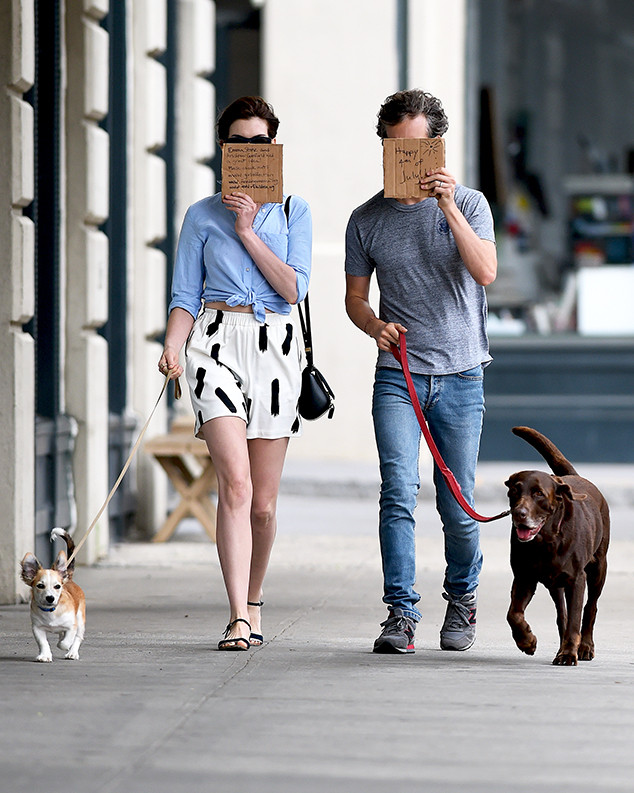 Splash News
Anne Hathaway is taking a page out of Emma Stone and Andrew Garfield's book.
The Oscar winner was spotted walking her dog with hubby Adam Shulman as both covered their faces with tiny signs for all to see.
The bubbly brunette's message even gave a nod to her fellow actors and used the opportunity to highlight some of her favorite charities.
"Emma Stone and Andrew Garfield had a great idea! Please check out: www.girleffect.org [an organization that empowers young women], www.feedingamerica.org [a nonprofit network of domestic food banks], and www.worldofchildren.org [a charity geared towards raising awareness for children's issues]."