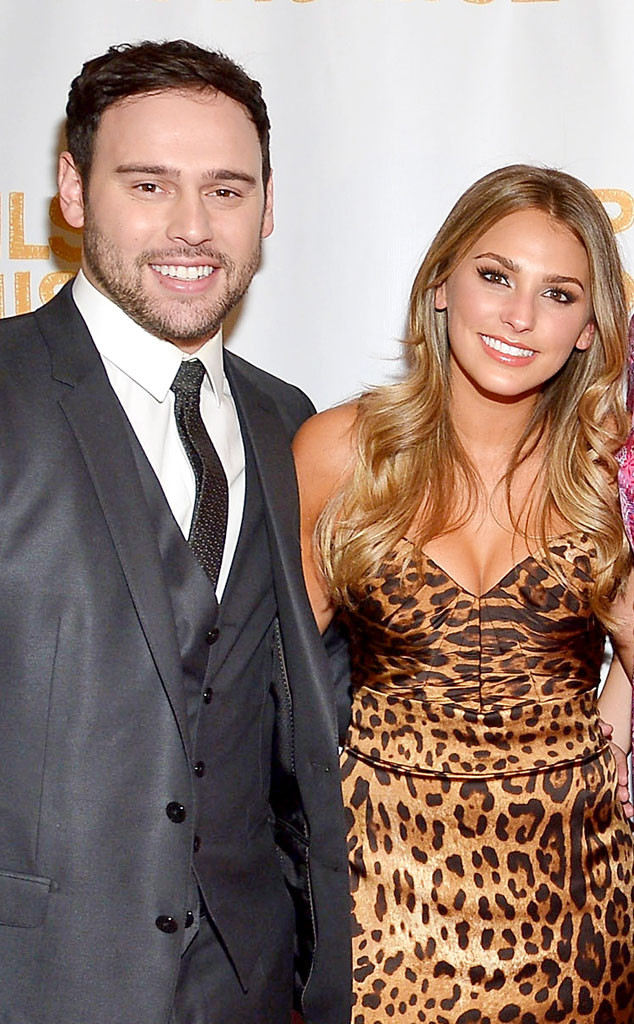 Mike Coppola/Getty Images
Congrats, Scooter Braun and Yael Cohen!
E! News can exclusively report that Justin Bieber's manager and the cancer activist were married this weekend in her native Canada.
Braun tweeted on Friday, "Going to be an epic weekend. Happy 4th!"
A day before he tweeted that he had received a "fresh" haircut by Cesar Paniagua.
On Sunday, Bieber instagramed a photo of himself in a dark formal suit (styled by Ugo Mozie). A few hours before, he posted a pic of himself in a royal blue Dolce & Gabbana tuxedo jacket and play pants standing in front of a white SUV with the message, "Just the beginning." Sophia Bush shared a picture of the "wedding crew" on Instagram Monday, writing, "Oh yeah. We bring the party alright. #SYBwedding."