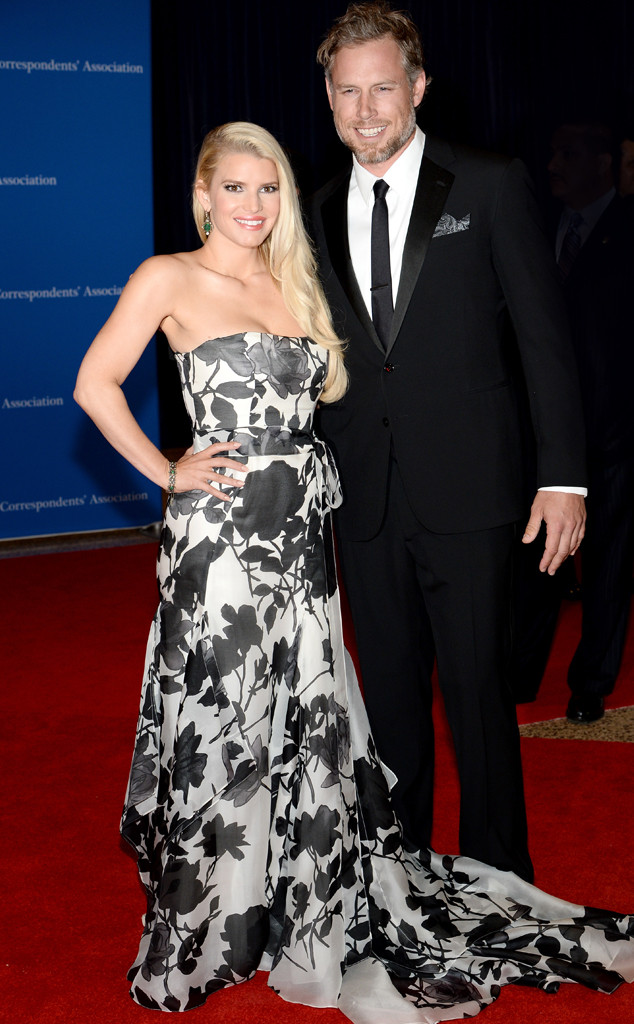 Dimitrios Kambouris/WireImage
Before Jessica Simpson walks down the aisle, it's BBQ time!
The fashion mogul, sister Ashlee Simpson, the former Melrose Place star's fiancé Evan Ross, and other family members and friends headed to a Fourth of July barbecue bash at San Ysidro Ranch, the wedding venue, in summer chic garb, where multiple American flags were hung up outside of blue and white striped tents. According to a source, guests "seemed "excited, happy and in a rush to get there."
Inside of the venue, a small stage was set up and shrubbery was brought in from Green Set, a company based in North Hollywood.