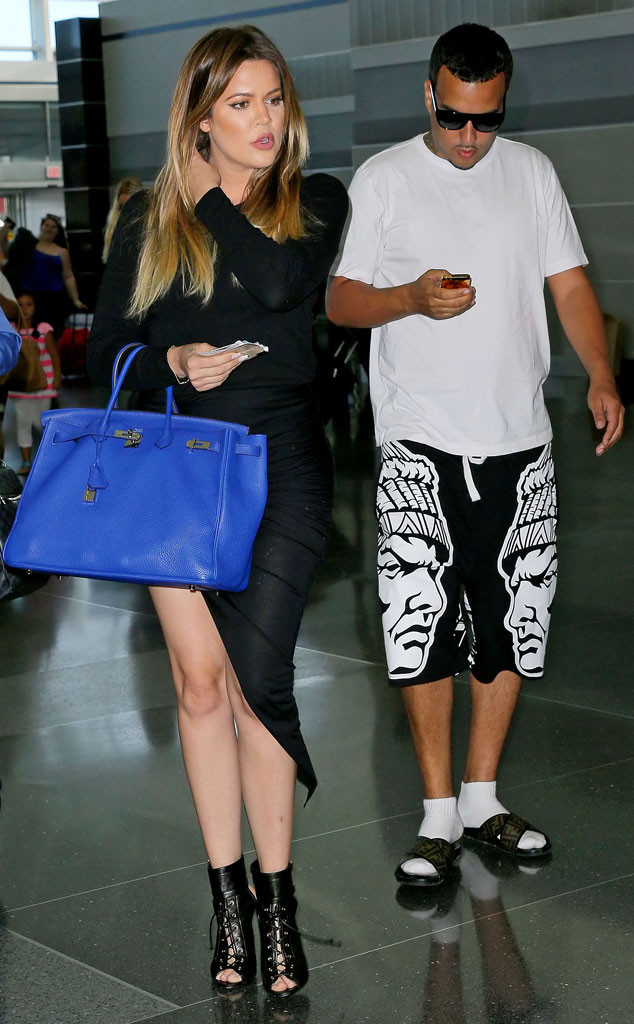 XactpiX/Splash News
Khloé Kardashian's ongoing birthday celebration hit a bit of a snag earlier today.
The E! star, who is hosting a big birthday bash at Tao nightclub in Las Vegas tomorrow night, and boyfriend French Montana were thwarted in their quest to get to Sin City early when their flight out of New York ended up getting canceled.
Faced with several hours before their rescheduled take-off time, French and Khloé ended up waiting it out in his car.