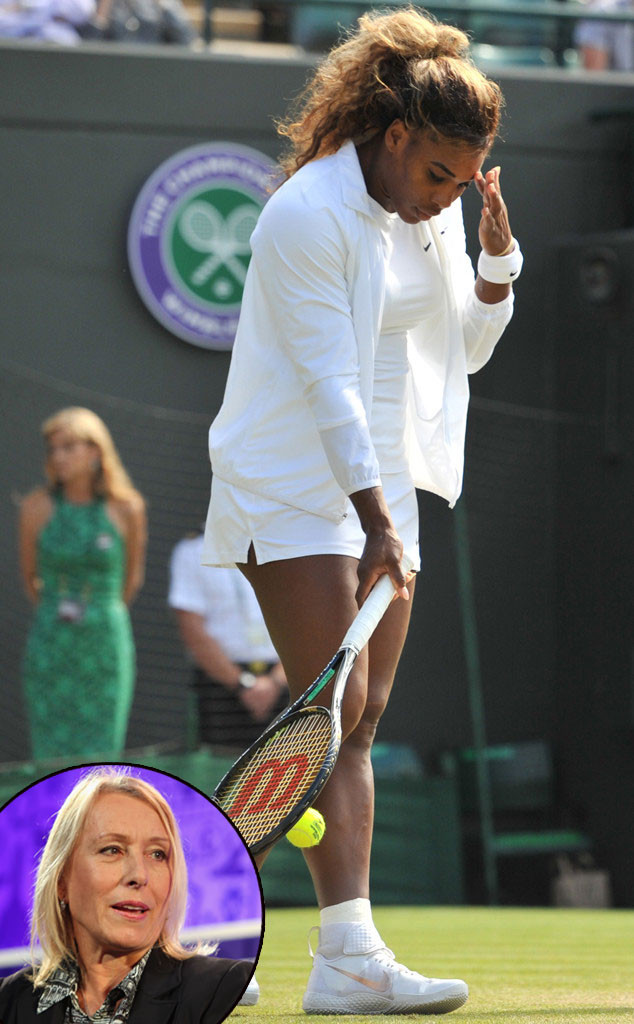 Getty Images
Serena Williams' strange exit from Wimbledon this year had more than a few people scratching their heads.
But apparently 18-time Grand Slam singles champion Martina Navratilova was shaking hers.
"I find it distressing," Navratilova told ESPNW as the situation that resulted in Serena and sister Venus Williams defaulting their doubles match Tuesday continued to be parsed over. Serena received medical treatment before they took the court, after which they still played several games, including the third and final one during which Serena couldn't even get her typically fierce serve over the net.
The 32-year-old champ, who came into the tournament seeded No. 1 and had lost her singles match the day before, said in a statement afterward that "a bug just got the best" of her, and her condition was reported as a "viral illness."