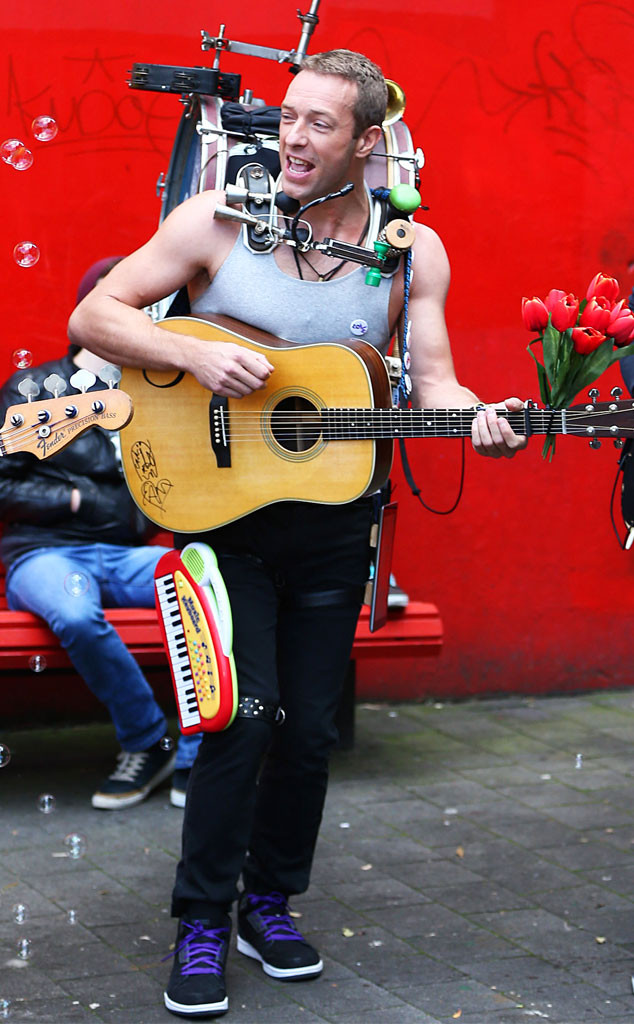 MTRX/AKM-GSI
It sounds like Chris Martin is consciously uncoupling from Gwyneth Paltrow's GOOP diet.
The Coldplay singer sat down for an interview with BBC Radio 2 this week and revealed he isn't as strict with his healthy, clean eating these days. When asked if he's still a vegetarian, Martin answered, "Well, not really."
"Well, I eat meat," he explained. "I was vegetarian for quite a long time and then for various reasons I changed. My daughter's vegetarian since she was born, so I keep getting tempted to go back. I don't eat very much meat."