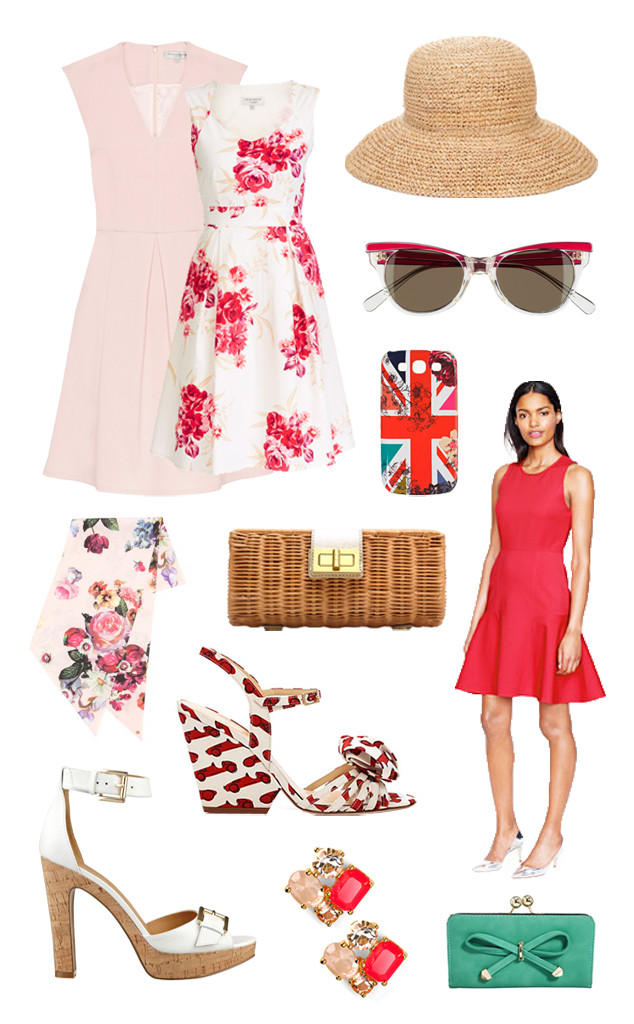 When it comes to style inspiration, Wimbledon is a gold mine.
With so many royals and A-listers flocking to the chic sporting event, there's plenty of off-court fashion to admire.
Pippa Middleton, David Beckham and Gemma Arterton are just some of our favorite Brits to have recently taken in a match our two.
It's a Wimbledon tradition for spectators to eat strawberries and cream and drink Pimm's and lemonade (if you haven't tried this, trust us—it's delish!), and so we've rounded up some gorgeous Wimbledon-themed outfits in a strawberries and cream color palette.
Start shopping to get this chic, off-court style!