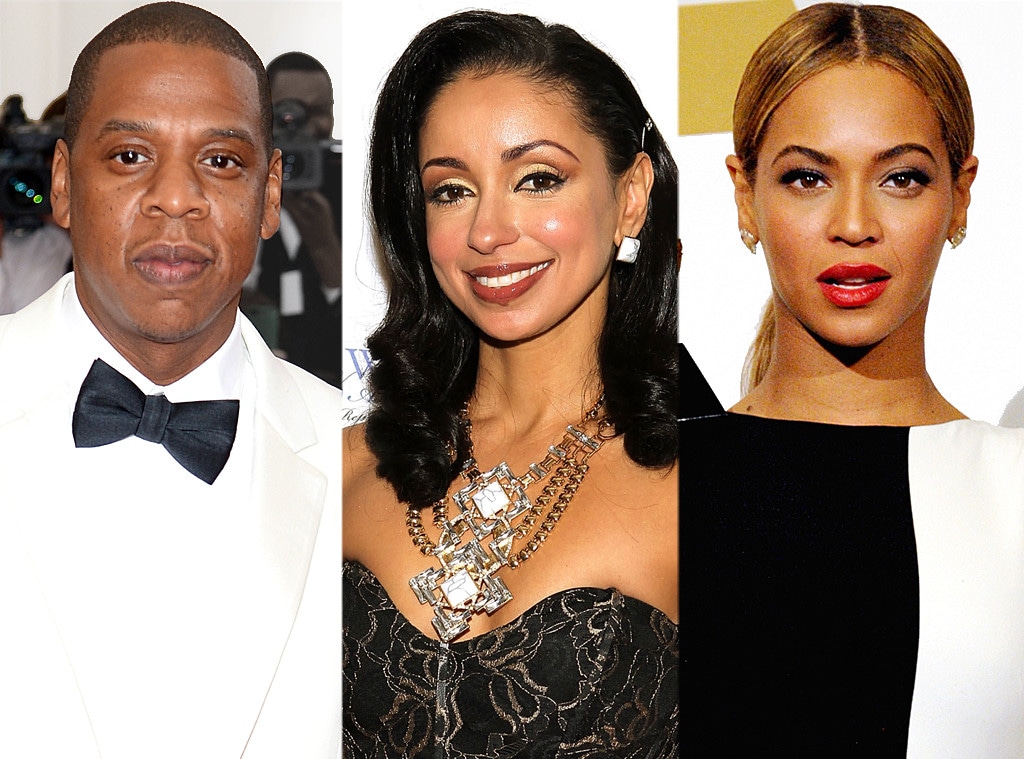 Dimitrios Kambouris/Steve Granitz/Paul Morigi/Getty Images
Mya is staunchly denying rumors that she's Jay Z's mistress amid speculation that Beyoncé's hubby cheated on her.
Earlier today, the Internet was ablaze with reports that Jay had been having a long-term affair with Mya. But as quickly as the rumors spread, the 34-year-old singer took to Instagram to swiftly put out the flames.
In response to a user asking Mya if she was Jay's mistress, Mya wrote, "Never did, never was, never will. Illegitimate, thirsty sources with no facts and that's the 'media' for you-especially today. I play second to no one, pay my own bills, have my own label, own management company, rely on God only and respect myself & marriage too much for nonsense."
She continued, "False rumors are crafted for ratings & numbers. And miserable, unhappy people need someone to judge to deter the attention away from their own misery and feel better about their miserable lives. If they did it to Jesus, they'll do it to anyone. God bless."
The Mya-Jay cheating rumors originated from a blind item posted online claiming the 44-year-old rapper had a longtime relationship with a "very short named R&B singer who hasn't had a hit in awhile and doesn't really even act or record any longer." "She basically lives off the generosity of Jay-Z and a couple of other guys," the post claimed.
Mya aside, Beyoncé and her hubby have been at the center of cheating speculation since his Met Gala elevator brawl with Solange Knowles. Bey added fuel to the rumors this week during a concert when she changed the lyrics of her song "Resentment," her 2006 song about infidelity, to reflect the number of years she and Jay had been together.