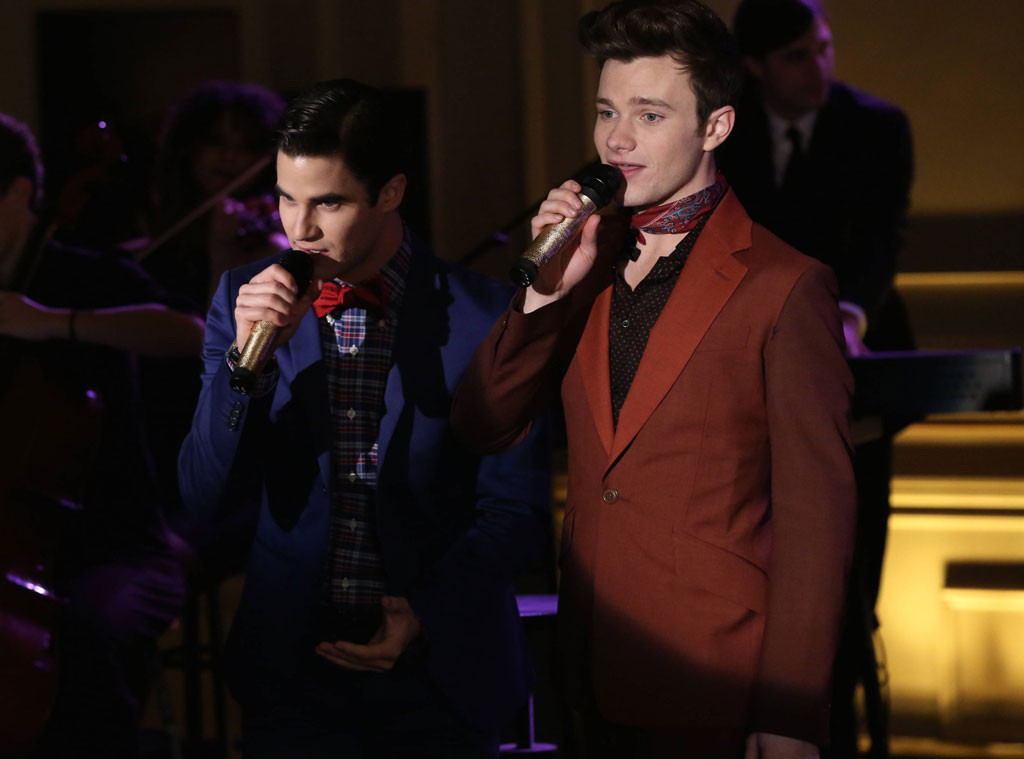 Tyler Golden/FOX
Update: Relax, Glee fans! Kurt Hummel isn't going anywhere. Despite a tweet announcing his exit from the series being posted on his verified Twitter account, Chris Colfer's rep tells E! News, "It's not true. Chris is confirmed for the next season of Glee."
20th Century Fox TV, the studio that produces Glee, also confims that Colfer is not leaving the show, telling us, "We've been alerted that Chris Colfer's twitter account has been hacked. Rumors of his dismissal from Glee could not be further from the truth. We love Chris and look forward to working with him again this season."
O. M. Glee.
Glee will be without one of its original cast members when it returns for its sixth and final season: Chris Colfer.
"Due to personal issues, I have been let go from the cast of GLEE. Explanations will come shortly..." Colfer tweeted on Thursday, shocking fans of the Fox series.
Colfer played fan favorite Kurt Hummel for the first five seasons and  was one-half of Glee's most popular couple, along with Darren Criss' Blaine. 
Prior to his exit, we chatted with Colfer about the final season of Glee, and the fan favorite seemed OK with the Fox series coming to an end.
"I think it will be a good time to conclude the series," he said. "It's a very, very difficult show to do, as everyone knows, and I think when people say that we're the hardest working cast and crew in television, I don't think it's an overstatement. I think it's very much the reality."
In the fifth season, Colfer, who won a Golden Globe and has been nominated for an Emmy for his portrayal of Kurt, wrote his first episode of Glee and revealed to us creator Ryan Murphy was hoping he would direct an episode of the final season. "I'd have to really, really think about that one. I'd hope my costars would be OK with that," he explained." 
In addition to Glee, Colfer is a New York times best-selling author, and wrote and starred his first film, Struck By Lightning, in 2012.
Glee's final season will air midseason on Fox. 
—Reporting by Ruth O'Neill
(Originally published Thursday, July 3 at 10:22 a.m. PT)