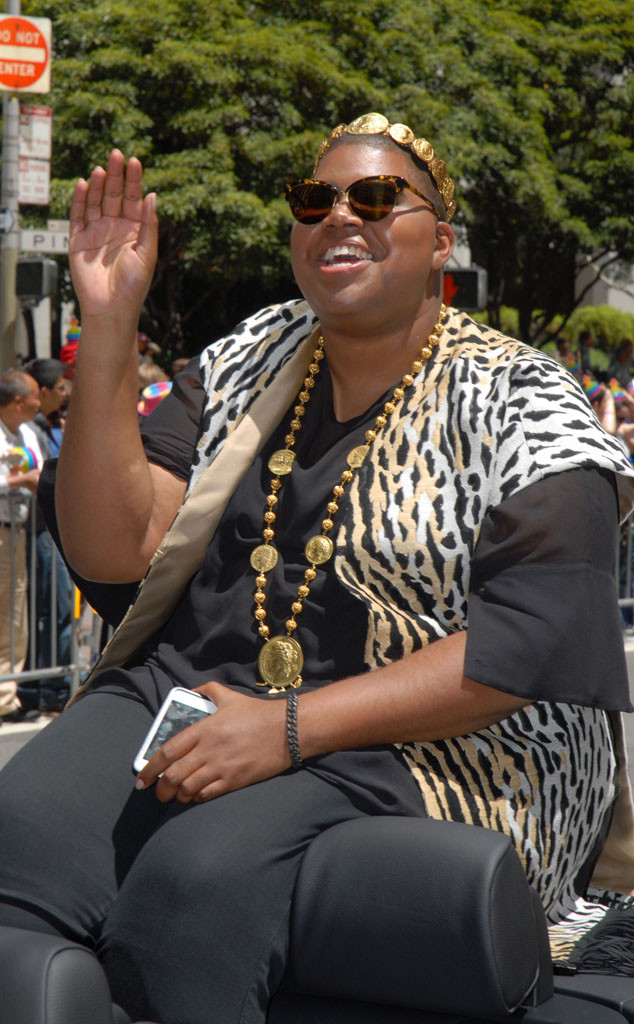 Bill Weaver
EJ Johnson was chosen to be a Celebrity Grand Marshal in this year's San Francisco Gay Pride Parade and helped lead thousands of LGBT community members and supporters during the 44th Pride Celebration festivities that took place this past weekend.
The #RichKids of Beverly Hills star took to the main stage along with his fellow marshals, which included activist and best-selling writer Janet Mock, E!'s very own Ross Mathews. along with DOMA case attorney Roberta Kaplan. Apple CEO Tim Cook also joined the parade, marching alongside more than 4,000 of his Apple employees.
The theme for this year's event was "Color Our World With Pride" and featured nearly 300 exhibitors with over 20 stages. Other attendees and special guests included former Congressman Barney Frank, singer Debby Holiday and comedian Marga Gomez.