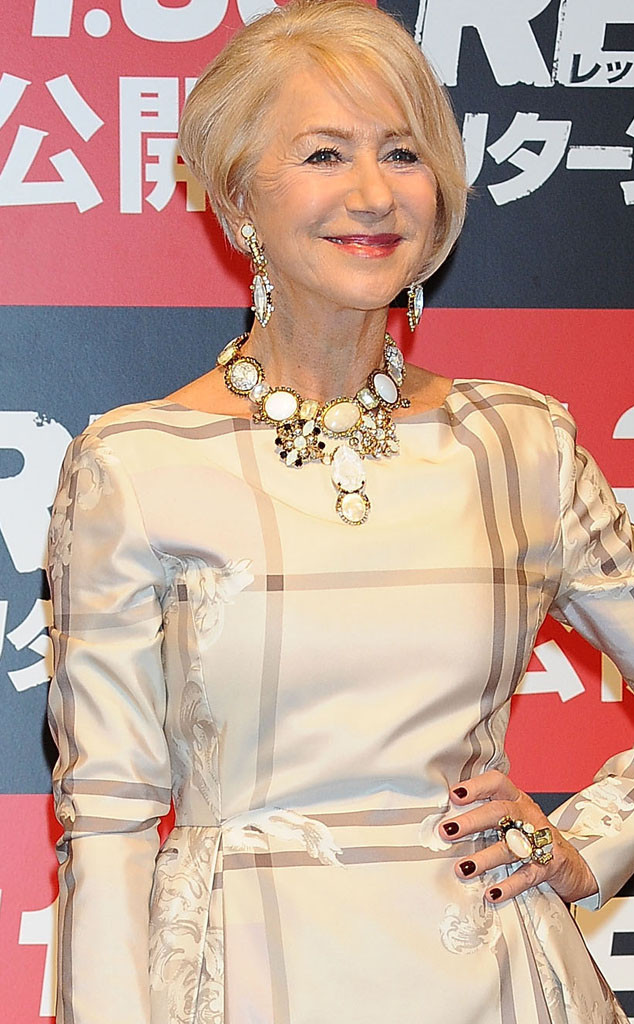 Jun Sato/WireImage
If Helen Mirren has a pro tip, we're shushing everyone in the room so we don't miss a word.
That's why we're obsessed with all her beauty advice in Redbook's August issue. She's got a new movie, The Hundred-Foot Journey, out this August, and with her 69th birthday just around the corner, she's looking fan-freaking-tastic.
There's a million reasons to love the iconic actress, and here's one more: she cuts her own hair. "Not always, but yes, I can't handle going to the hairdresser every six weeks, so I only go about once a year," she revealed. "In between, I get out the scissors and do something, usually rather disastrously. Sometimes I'll even chop my hair the morning of a big red carpet event."
She's also a beauty junkie, but has a few tried and true favorites. "One thing I consistently use is Latisse [the prescription lash-growth serum]. It really works, and if your eyelashes look great, you can let a lot of other things be crap," she said.