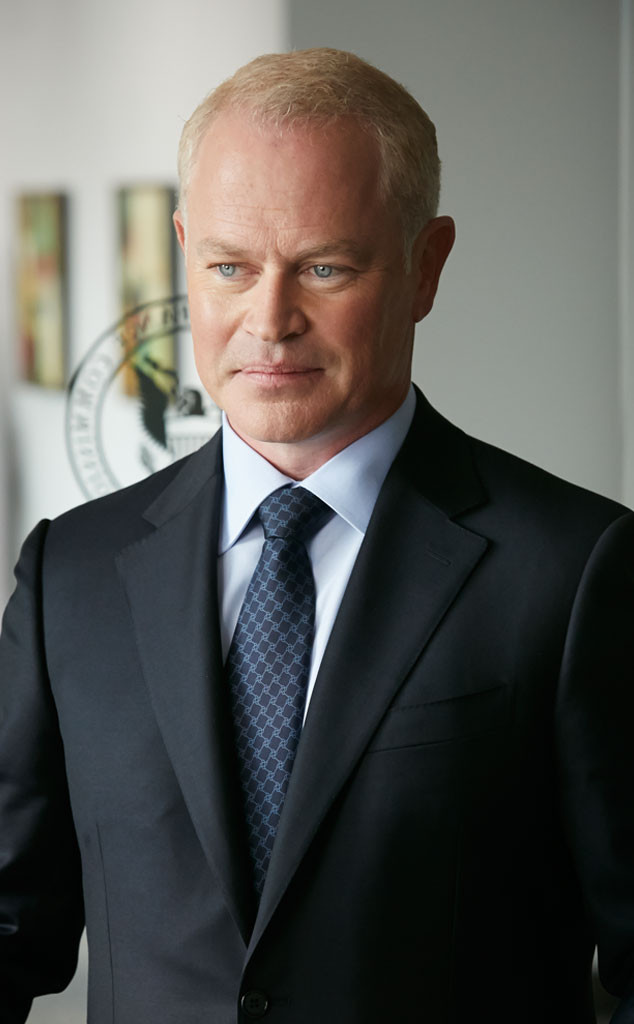 Ian Watson/USA Network
Neal McDonough is suiting up for USA's Suits and E! News has your exclusive first look at the actor who is bound to stir up trouble on the legal drama.
In Suits, McDonough plays Sean Cahill, an SEC investigator who is tasked to uncover any issues at Pearson Specter and will stop at nothing until he brings the firm down. He doesn't back down easily, viewers can expect major conflict. McDonough first appears in the Wednesday, July 9, episode titled "Leveraged."
Look at that face. He means business!