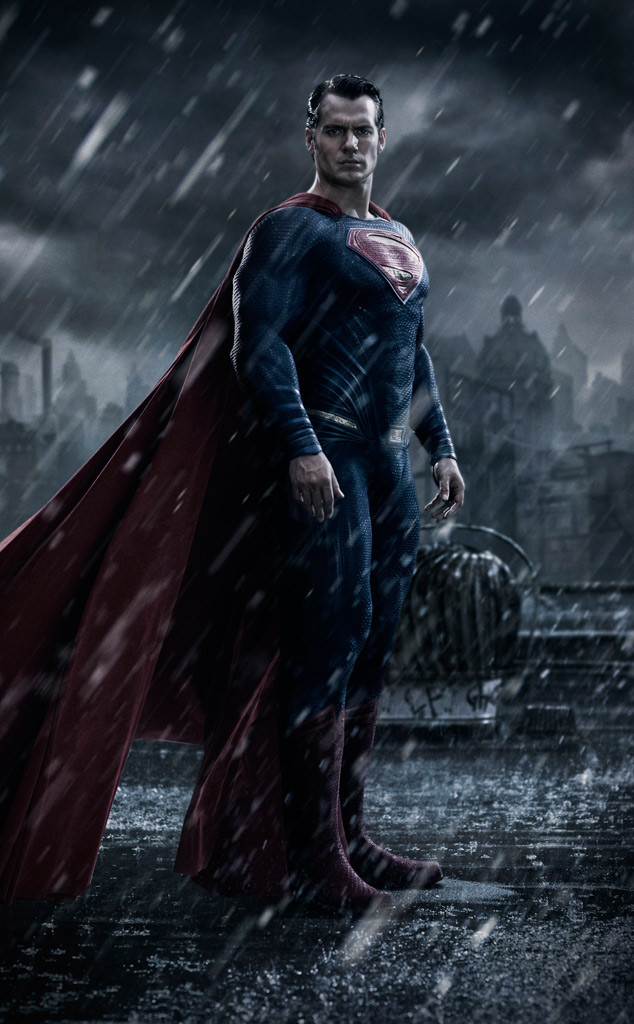 Clay Enos/Warner Bros.
Is it May 6, 2016 yet?
The first picture of Henry Cavill as Superman in Batman v. Superman: Dawn of Justice was released Thursday, nearly two months after director Zack Snyder tweeted the first look of Ben Affleck as Batman.
The photo, which first appeared in USA Today, shows the hero wearing his signature blue suit and red cape. Developing the character— both as Clark Kent and as Superman—is a challenge, Snyder tells the newpspaper, but there's also "the fun of trying to figure out what to put in front of him that's difficult."
According to Snyder, Cavill is more comfortable playing the iconic character in this movie. "We've both created this guy and we can push him around a little bit," says the director, who cast Cavill to play the lead role in 2013's Man of Steel. "The more time I spend with Henry, the more he's Superman to me."
Many wondered why Snyder would add another well-known character to the sequel. He understands the worry. Because of Christopher Nolan's Dark Knight trilogy, he says, "I was in no rush to put Batman in the movie. But on the other hand it seemed organic the way our story was unfolding to start to feather him in." The director can't say exactly how the relationship between the superheroes evolves, "but suffice it to say there is a 'v' in between their names" in the movie title, Snyder says. Having the "v" instead of "vs." is a way "to keep it from being a straight 'versus' movie, even in the most subtle way."