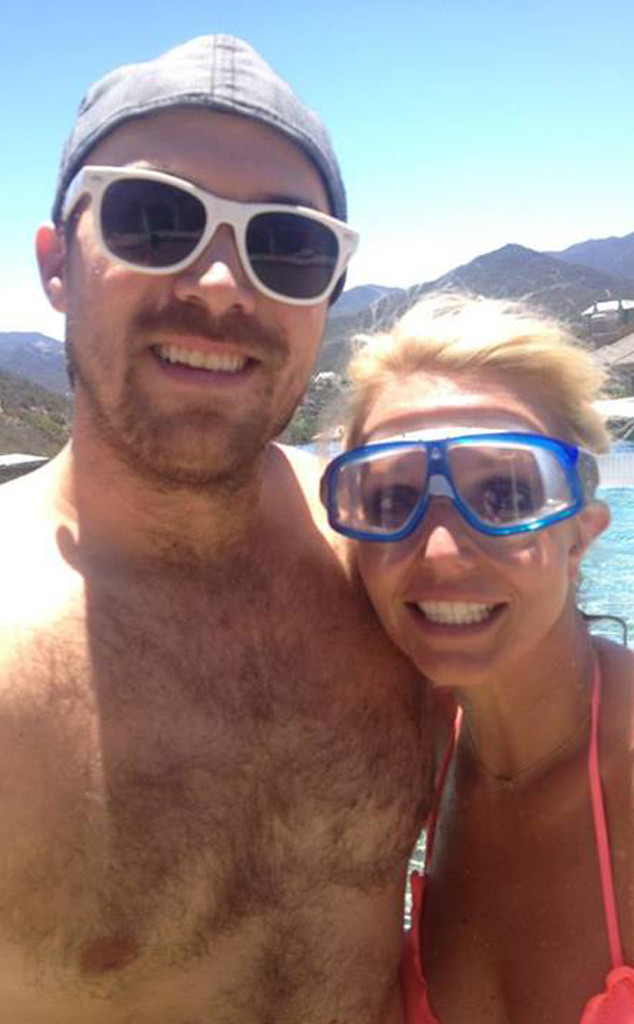 Facebook
Well, this should put those recent breakup rumors to rest.
Britney Spears took to Facebook on Wednesday to share a pic with boyfriend David Lucado in which the lovebirds are smiling from ear to ear while posing together at the pop star's pad.
The two are seen soaking up the sun by the pool with Spears sporting her bikini top while David appears shirtless, both looking comfortable and content as they enjoy each other's company in addition to a little R&R.
"Hola from Spears Beach aka mi casa," the 32-year-old beauty captioned the photo, adding a swimsuit and ocean wave emoji.