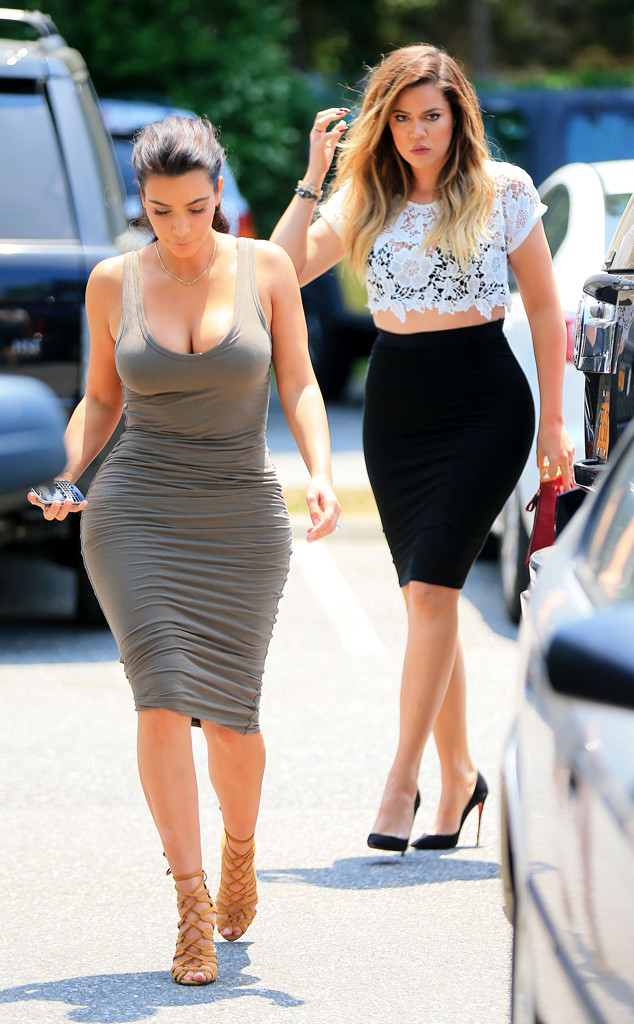 XactpiX/Splash News
The sexy summer fashion show continues!
Kim Kardashian stepped out in the Hamptons today in her latest in what has been a steady stream of revealing, figure-hugging styles. Wednesday' fab ensemble was a skintight taupe dress with ruching along the skirt and a plunging scoop neck that put her considerable cleavage on display.
Well, it was a Wednesday after all!
And she was joined today by sisters Khloé and Kourtney Karadashian and mom Kris Jenner—but let's just cast our eyes on Khloé for a moment.