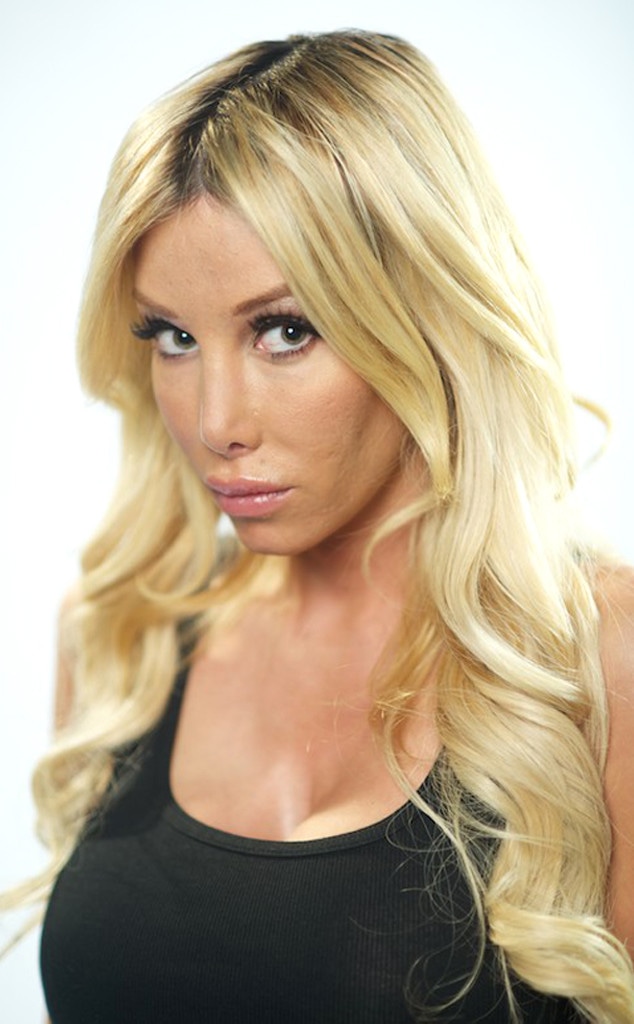 Brandon Hickman, E!
Transgender patient Kimber James appears on this Sunday's episode of Botched and gets three different procedures performed: a boob job correction, another nose job, and her second labiaplasty, which required Dr. Terry Dubrow and Dr. Paul Nassif to bring in a specialist, Dr. Alter!
"I previously had a vaginaplastly, and on the show we had my second labiaplasty, which is to make it look even better," Kimber explained. "Dr. Alter gave me exactly what I wanted, which was to look like the doppelgänger of my best friend's vagina. I noticed the difference immediately."
Having undergone her first nose job at 15, Kimber is no stranger to plastic surgery—but it had gotten to a point where she wanted to alter her appearance to look more natural.
"There were definitely some things that needed correcting," she said. "I took the chance and it ended up being a turning point in my life."

While in the operating room, Dr. Dubrow made a terrifying discovery about one of Kimber's breasts—which will be revealed on this Sunday's episode.
"My breast reduction has definitely made a huge change," Kimber said of the experience. "I don't feel like a cartoon character anymore. I can get through life and feel a bit more unnoticed."
Kimber also had some advice to offer young women who are considering going under the knife but are having some doubts.
"Wait until you're 21 because you look at your body in a different way and you're not as susceptible to peer pressure or society," she pointed out. "The longer you wait the better because the more in-tune to who you are as a person allows you to become who you should physically."

—Reporting by Kamala Kirk

Tune-in for an all new episode of Botched this Sunday at 10/9c!