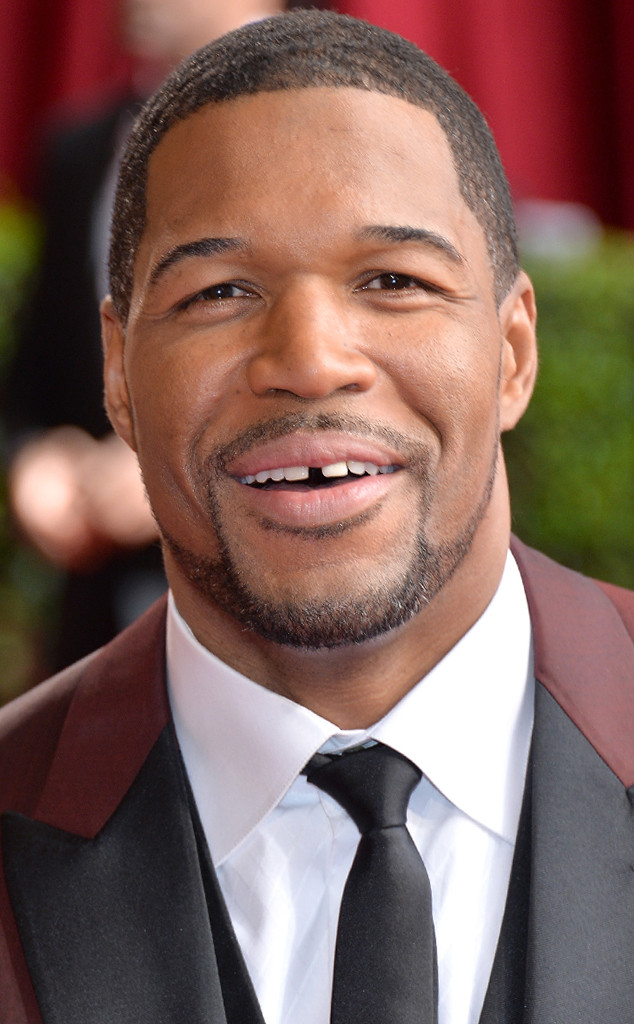 Michael Buckner/Getty Images
A scary incident occurred at Good Morning America this morning, but luckily, Michael Strahan emerged unscathed.
Police confirm to E! News that a homeless man was arrested on Tuesday in Times Square after he took a knife out of his pocket and attempted to stab a security guard before later stating that he wanted to kill the New York Giants defensive end.
The 25-year-old suspect, whose name is Andre Johnson, showed up around 8 a.m. near the ABC building, officials say. He then tried to obtain access to the building, although security would not let him in.
Johnson was then subdued and arrested, law enforcement officials confirm. He was charged with felony attempted assault, menacing in the second degree and criminal possession of weapon.