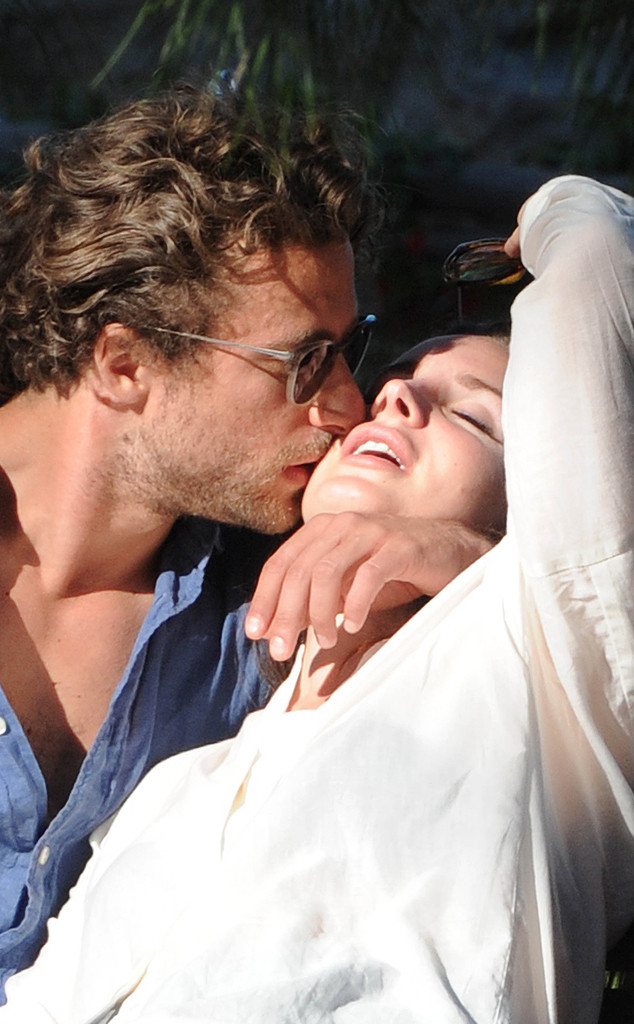 Splash News
Well, this seems to be the biggest indication that Lana Del Rey and Barrie-James O'Neill have indeed broken up.
Just one week after the 28-year-old star allegedly told a German outlet that she and the Scottish musician had split, the "Summertime Sadness" singer was spotted getting cozy with Vogue photographer Francesco Carrozzini.
The two were seen enjoying what appeared to be a romantic vacation in Portofino, Italy. The rumored couple looked relaxed and comfortable as they were photographed shopping, sharing ice cream and taking a ride on a Vespa together while Del Rey wrapped her arms tightly around Carrozzini's waist.
Lana and Francesco were also seen soaking up the sun as they took a moment to enjoy each other's company in the Italian village. At one point, Carrozzini wrapped his arms around the singer and planted a kiss on her cheek.