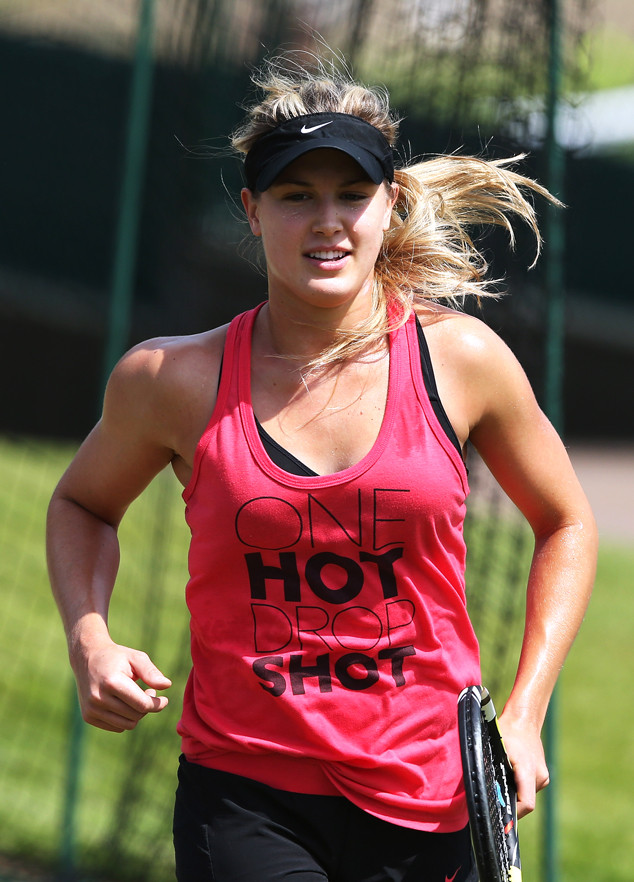 Jan Kruger/Getty Images
Members of the British royal family rose to their feet at Eugenie Bouchard's latest victory.
The 20-year-old Canadian made her debut on the famous Wimbledon Centre Court and defeated Alize Cornet—which takes her to the women's quarterfinals.
The teen is named after the British princess and was once called a queen-in-waiting by John McEnroe.
And no one thinks the name (and title) is more fitting than the athlete herself.
"You can ask my coach or my parents or anyone that I can be a princess," she told reporters shortly after her big win.
"I can be moody in the morning. I'm not much of a morning person. My fitness trainer carries my tennis bag around, but that's because I want to save all of my energy for the match."