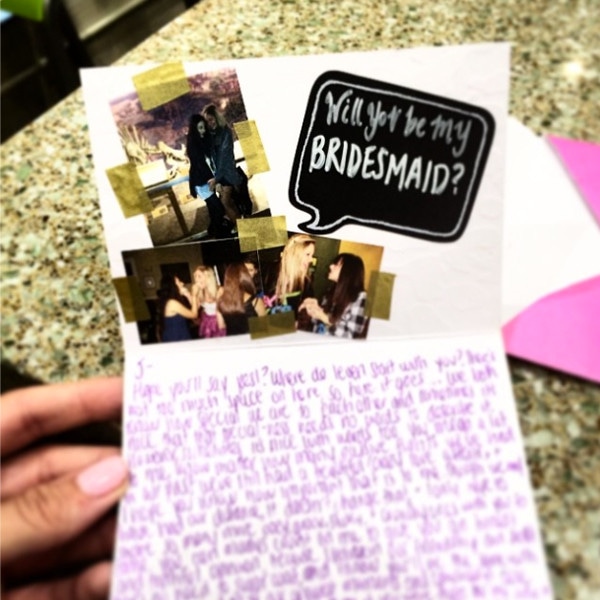 thethingsilearnedfrom.com
Picture this: It's your big day. You're wearing a white dress the size of a Fiat. Mom has been on-and-off crying for the past six hours. Your soulmate is just a few awkwardly slow steps down the aisle, but you just can't focus. Aunt Cindy is already drunk and you're almost positive you forgot your "something blue."
Don't fret. Jen Glantz, writer of All My Friends Are Engaged, is here to help. As a NYC writer and self-proclaimed professional bridesmaid, she's kindly offering her services on Craigslist.
The hysterical Craigslist ad was posted 4 days ago and has already gained internet fame. It reads:
"This year alone, i've been a bridesmaid 4 times. That's 4 different chiffon dresses, 4 different bachelorette parties filled with tequila shots and guys in thong underwear twerking way too close to my face, 4 different pre-wedding pep talks to the bride about how this is the happiest day of her life and marriage, probably, is just like riding a bike: a little shaky at first but then she'll get the hang of it."
thethingsilearnedfrom.com
Poor Glantz. Is this in ad for a service or an vent session?
This is like a less extreme, real-life version of 27 Dresses, but not quite as depressing and far more sarcastic. But if you think about it, it may not be so bad having someone like Glantz in your corner. She seems seriously experienced at this. In case you're wondering what her credentials are:
– Holding up the 18 layers of your dress so that you can pee with ease on your wedding day
– Catching the bouquet and then following that moment up with my best Miss America-like "Omg, I can't believe this" speech.
– Doing the electric and the cha cha slide.
– Responding in a timely manner to pre-wedding email chains created by other bridesmaids and the Maid of Honor
All in all, Glantz seems like a hilarious albeit very frustrated friend. We feel for you; you even went out of your way to make new friends, only to have them get engaged as well. You can hang with us any day, Glantz. Especially on our wedding day. We may need you.