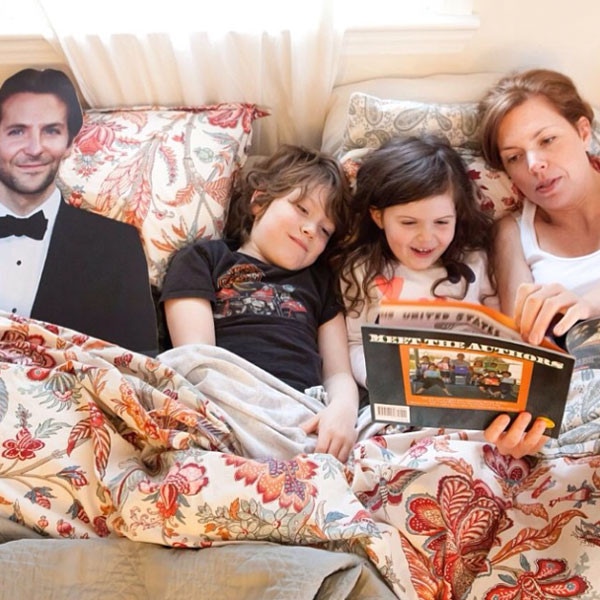 Instagram
A New Jersey woman has found a way to make her dreams of living with Bradley Cooper a reality. Sort of.
Danielle Davies, 39, who started the website My Life With Bradley Cooper, brought a cardboard cutout of Cooper into her home, allowing him to participate in even the most intimate of family moments: graduation ceremonies, reading in bed, grocery shopping, etc. Having briefly known Cooper in school (they met once during a play at Villanova University), she is determined to make their real-life romantic engagements into a book and a famous Instagram page.
"Why might someone do such a strange thing?" you may be asking.
The "About" page on her website explains:
"Because, friends, this is America. So why not? The fact is, while most of us don't actually live our lives with movie stars, many of us wish we did. And so, being a forward thinking American, I have taken the bull by the horns, the horse by the reigns, the cardboard cutout of Bradley Cooper by the shoulders, and just pretend that I do."
How American of you, Danielle. Kudos for doing whatever you please and doing exactly what makes you happy—even if lifelong embarrassment for your children may be a side effect. Her website also says her husband—yes, she has a husband. His name is Ed and she describes him as "possibly the most patient husband in the world"—is "uniterested" in her pictures.
Over/under on how many strange looks this lady gets per day? We're taking bets.