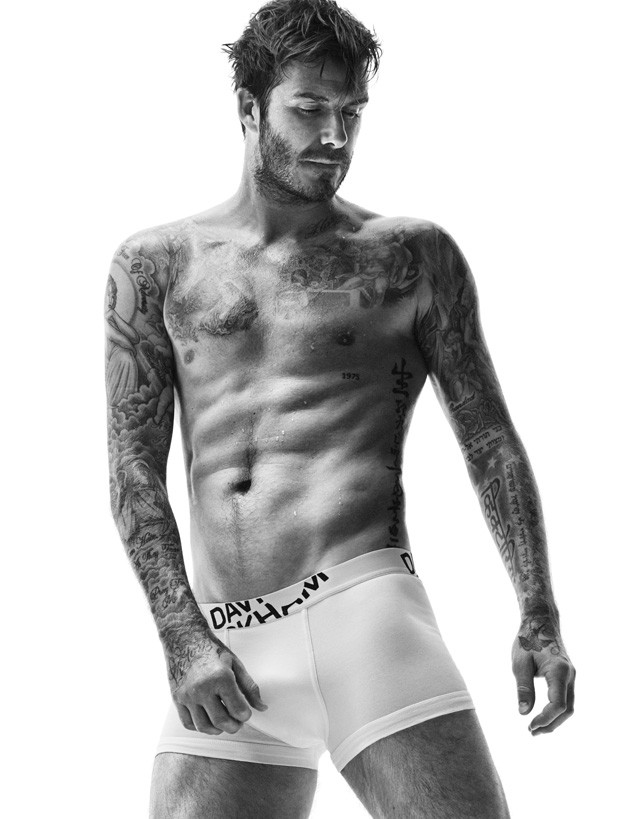 H&M
Excuse us, while we take a moment to pick our jaws up off the floor.
The latest shots for David Beckham's H&M campaign have been released, which feature the 39-year-old hottie showing off his ridiculously sexy bod while showcasing his Autumn/Winter 2014 Bodywear collection.
Becks poses in a variety of underwear and loungewear, flaunting his flawless abs, tatted biceps and chiseled jaw in the seductive pics that instantly send us into swoon mode (Victoria Beckham, you are one lucky lady).
In one pic, the former footballer leaves little to the imagination (not that we're complaining!) as he models a pair of itty-bitty white briefs while gazing to the side and flexing his impressive oblique muscles.