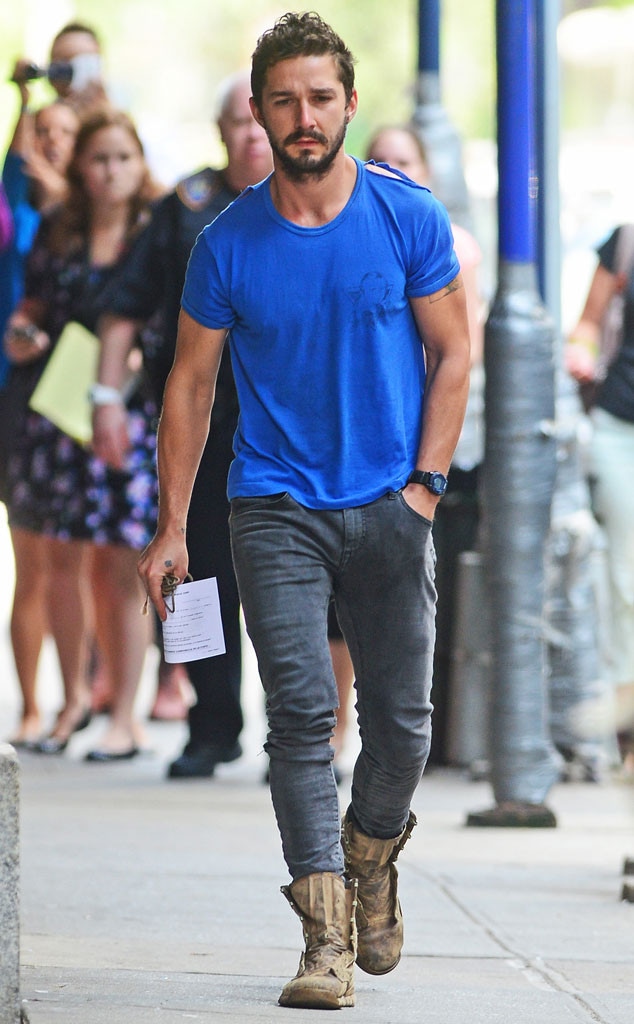 Steffman-Turgeon / Splash News
Despite reports to the contrary, E! News has learned that Shia LaBeouf has not checked himself into rehab.
The troubled actor was spotted out and about in Los Angeles yesterday afternoon when reports first broke that he had entered a treatment program.
LaBeouf returned from New York after being arrested and charged with disorderly conduct and criminal trespassing Thursday evening.
NYPD tells us that LaBeouf was inside Studio 54 to enjoy a performance of Cabaret where he was being disruptive and smoking cigarettes.
"He was disruptive during act one and escorted out of Studio 54 at intermission," a Cabaret rep tells us.
AP Photo/Anthony DelMundo, NY Daily News, Pool
Security then proceeded to escort him out of the theater in handcuffs, where he continued being disorderly when police arrived.
According to NBC News, prosecuters allege that he told a police officer: "I'll end your life. Do you know who I am?" before he launched into an expletive filled-rant which included a homophobic slur.
Meanwhile, Broadway World reports that LaBeouf was in tears when taken away by police.
Friday morning, LaBeouf was arraigned at Midtown Community Court around 10 a.m. and was then released on his recognizance.
His next court date is scheduled for July 24.
LaBeouf has been open about his issues with alcohol in the past. In fact, in a 2008 interview with Details he admitted that he doesn't "know how to have one drink."
"I don't ever remember getting arrested sober. I was always arrested drunk," he told the magazine regarding his past run-ins with the law.
"It's when I'm drinking that I don't have the wherewithal to be able to realize the position of my life. There's too much at stake for me to throw it away…And I don't want to throw away what I've worked so hard for 12 years to achieve, based on an argument that takes place in 20 minutes."