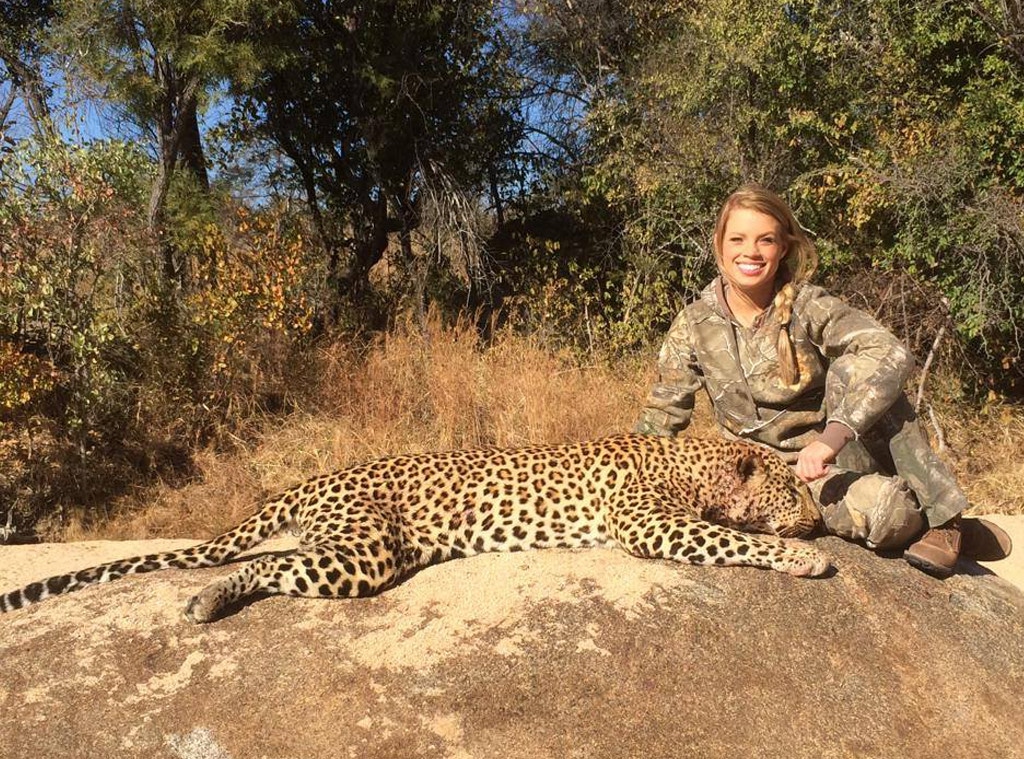 Facebook
A teenage girl in Texas has caused an uproar on Facebook after she posted pictures of animals she hunted and killed during a trip to Africa.
Kendall Jones shared several photos of her posing next to dead or tranquilized lions, antelope, leopards, hippos and zebras during a recent hunting excursion abroad.
The controversial—not to mention extremely unsettling—images have caused over 40,000 people to sign a petition begging Facebook to intervene.
The petition states: "For the sake of all animals, especially the animals in the African region…where hunters are going for fun just to kill an animal! Some people have been reporting the pages lately but it seems Facebook is not concerned about what Kendall Jones is promoting in her page."
The 19-year-old has defended her hunting in the past on Facebook, writing, "People try to say that lions will not attack a hippo, rhino or elephant, quite the contrary. Lions attack and kill the young of these species."
She continued, "Lions that have come in and taken over a pride, not only kick the older lion out, but will also kill all of his cubs so that the lioness will come into heat again. Controlling the male lion population is important."
Jones, whose social media page is aptly named "Kendall Takes Wild," even brags about her conquests in some of the graphic pics.
"Hunting in the Kalahari was such a great experience! My Bear Rumor Bow performed perfectly and this lion was the hunt of a lifetime," she captioned a photo showing her leaning on top of a deceased lion.
Tell us what you think about Jones' hunting in the comments section below.