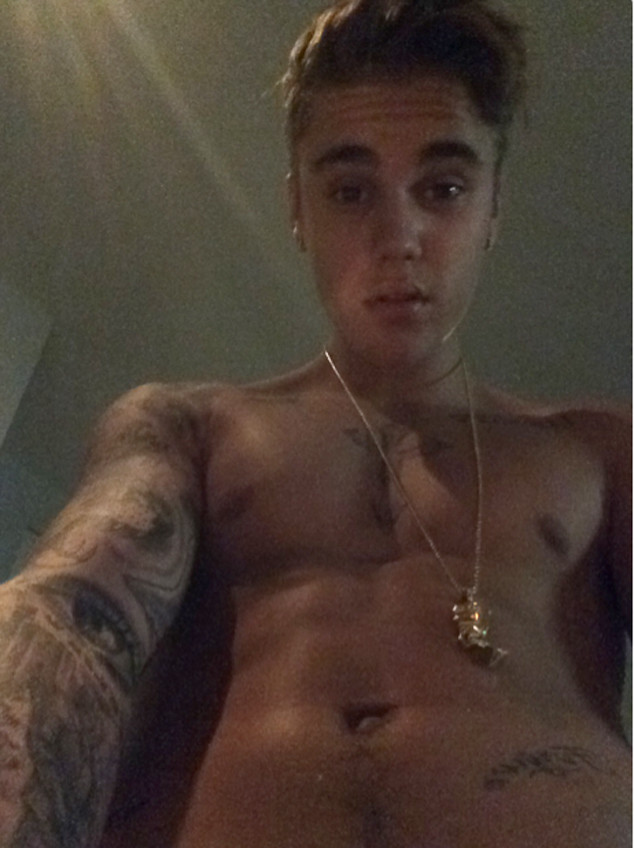 shots.com
Justin Bieber can't keep his shirt on (for better or worse).
The 20-year-old pop star took to his Shots account over the weekend to share a very revealing, nearly naked selfie of himself.
In the shirtless shot, the Biebs appears not to be wearing any clothes as he directs the camera lens towards his chest to show off his muscles and tattoos. The only thing Bieber is wearing is a gold chain necklace as her stares into the camera. He captioned the dark photo, "Night."