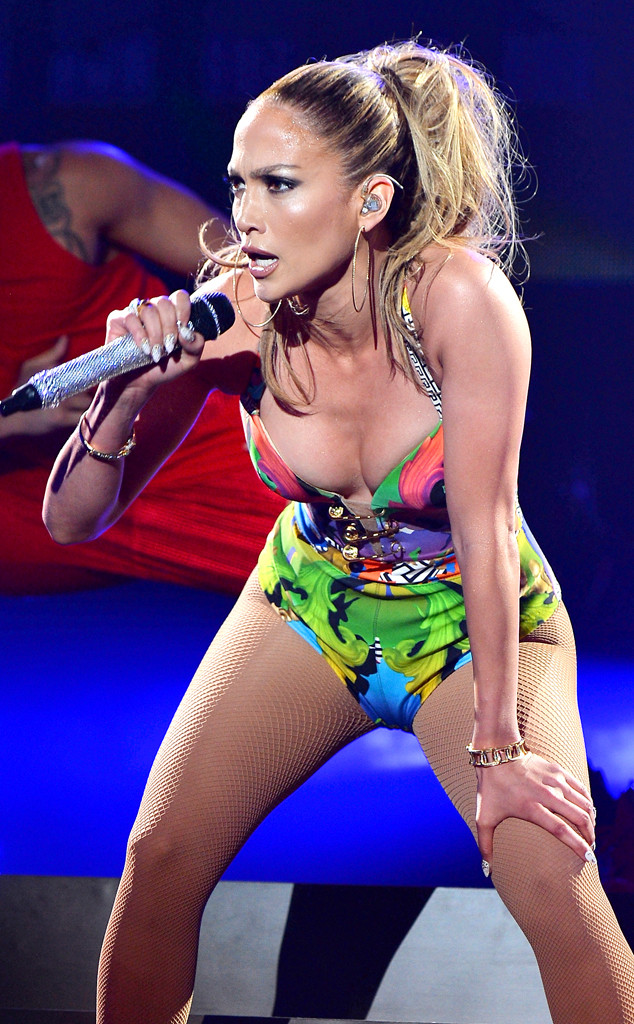 Larry Marano/Getty Images for Clear Channel
The show must go on—even if you're bleeding on stage.
Jennifer Lopez proved yet again that she's a pro when it comes to entertaining the crowd. The 44-year-old songstress took the stage at the iHeartRadio Ultimate Pool Party this weekend at the Fontainebleau Hotel in Miami to perform for a number of screaming fans, but she also suffered an unfortunate injury in the middle of her dance routine.
"Can we take it back to the J.Lo days for a minute?" Lopez asked the crowd before going into an auto-tuned remix of her 2001 hit "I'm Real," featuring Ja Rule. While breaking it down like she always does, the "On the Floor" singer literally dropped down on the floor, which resulted in cutting up her knee. Ouch!