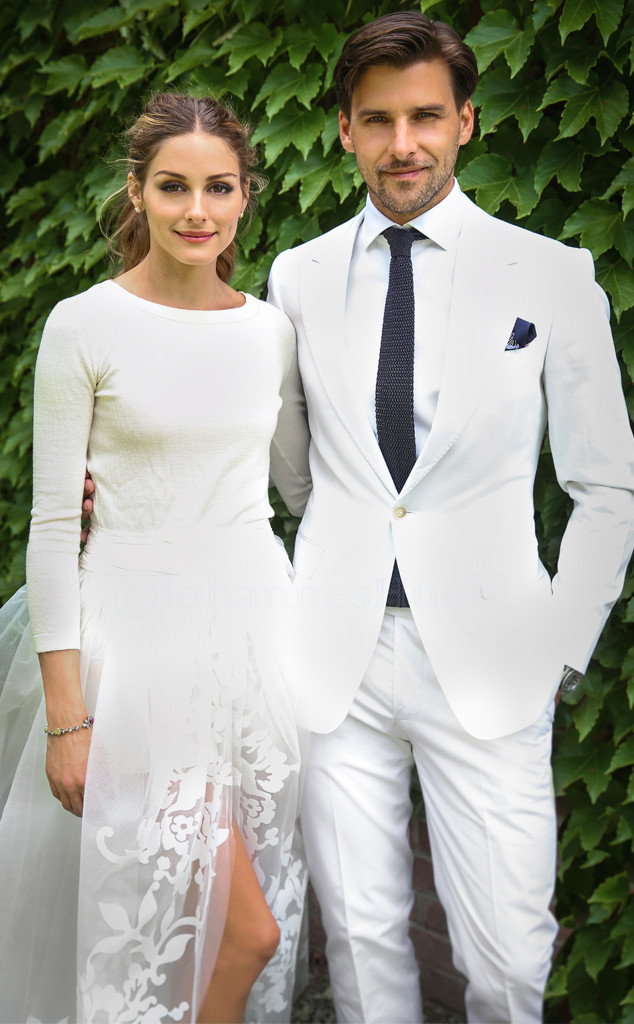 Oliviapalermo.com
Ever since Olivia Palermo 's engagement to German model Johannes Huebl, the gown predictions started coming from every direction, with everyone wondering what Olivia would wear.
Now, not only do we know that Olivia stunned in Carolina Herrera during her quiet and private ceremony in Bedford, N.Y., but the 28-year-old bride detailed her unique three-piece gown on her blog, giving us all the complete rundown.
But instead of starting from the top, let's start from the bottom, shall we? We're talking about the shoes, of course.