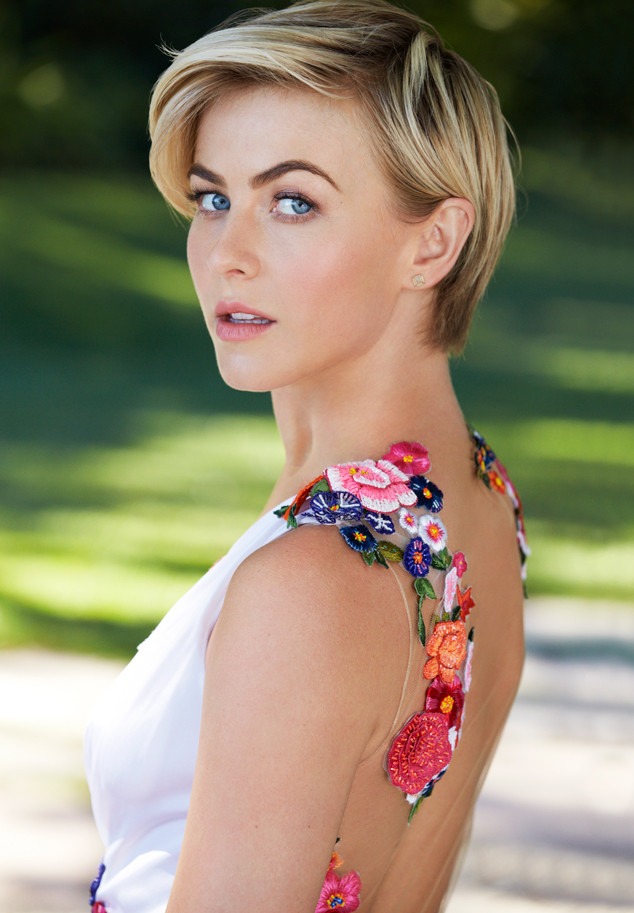 Matt Jones/Redbook
Julianne Hough learned a lot from her ex-boyfriends.
In the August 2014 issue of Redbook, the triple threat reflects on her previous relationships, including a two-year courtship with Ryan Seacrest and a shorter romance with country singer Chuck Wicks, and explains how the relationships informed the one she has now with Brooks Laich.
"Every relationship, there was nothing wrong or bad, but there was nothing right. I had one foot out because I didn't want to get hurt," says the dancer-singer-actress. "And I didn't say what was on my mind because I didn't want to ruffle any feathers. I needed to be perfect. Now I'm not holding anything back because I'd rather get my heart broken than never know what it is to be completely, madly in love. If I had been this open in my last relationship, who knows?"
Eight months after Hough and Seacrest split, the Safe Haven star realized she was ready to date again.
"I had this epiphany when my family went to a six-day seminar about creating your own destiny," Hough says of the event, which took place in November 2013. She continues, "I was not into it at first, but I learned so much about myself and why my relationships didn't work that by the end I was on a high."
Hough was casually seeing "a couple people" at the time, but after the seminar, she gave 'em the boot.
"The next day my Curve co-star introduced [Brooks and me]," she says of Laich, who plays hockey for the Washington Capitals. "It couldn't have been a better time. We've been open and honest from day one."
The former Dancing With the Stars pro has worked hard to develop non-romantic relationships, too. In fact, she bonded with Diablo Cody when she starred in the screenwriter's directorial debut, Paradise.
"She might be a badass, but she's also the biggest softie," Hough, 25, tells Redbook of her Academy Award winner friend. "I think that's why we bonded, because we both felt like we have to [seem] tough. Today, girls have to be strong and powerful. I'm a feminist; I believe that we should all be equal. But there's a difference between finding power in being feminine and putting on a fake masculine front."