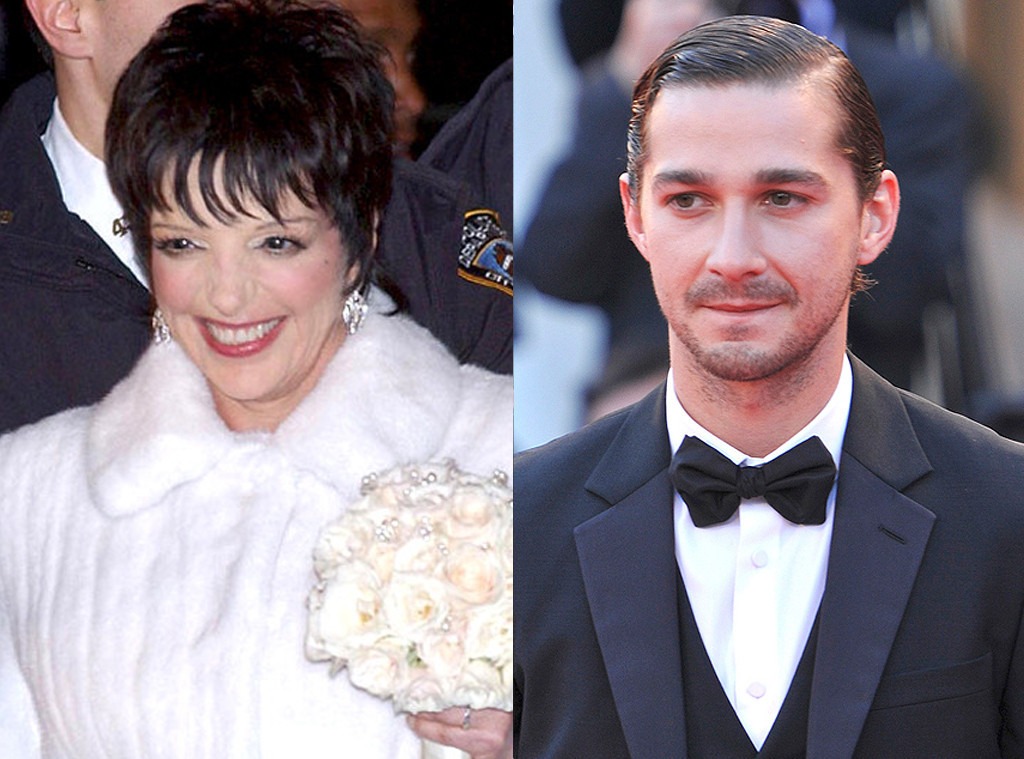 Warren Winter/ZUMA; Getty Images
If you'd like to send a Thank You card, it's Scott with two T's, Shia LeBeouf.
After the troubled 28-year-old Fury actor was arrested at a performance of the Broadway musical Cabaret this week, he was sent a present.
Scott Gorenstein, the rep for Liza Minelli, who won an Oscar for playing the main female role of British cabaret performer Sally Bowles in the 1972 film adaptation, told E! News on Sunday, June 29, that he mailed a DVD of the movie to LaBeouf.
"I figured he may want to find out how it ends," Gorenstein said.
LaBeouf, who has been dealing with personal turmoil over the past few months, has not commented about the gift or his arrest.
The actor is accused of disrupting a Thursday performance of Cabaret, which stars Michelle Williams of Dawson's Creek and Brokeback Mountain fame, who plays Minnelli's old role (the veteran star approved of the casting), and Alan Cumming, who reprises his Tony-winning role of the Emcee.
During the intermission, LaBeouf was escorted out in handcuffs and reportedly screamed expletives and spit at a security guard at Studio 54, the show's venue. He was reportedly intoxicated, but not under the influence of drugs, E! News had learned. The actor was arraigned in New York on Friday and released on his recognizance. He faces charges of disorderly conduct, criminal trespassing and harrassment and is due back in court on July 24.