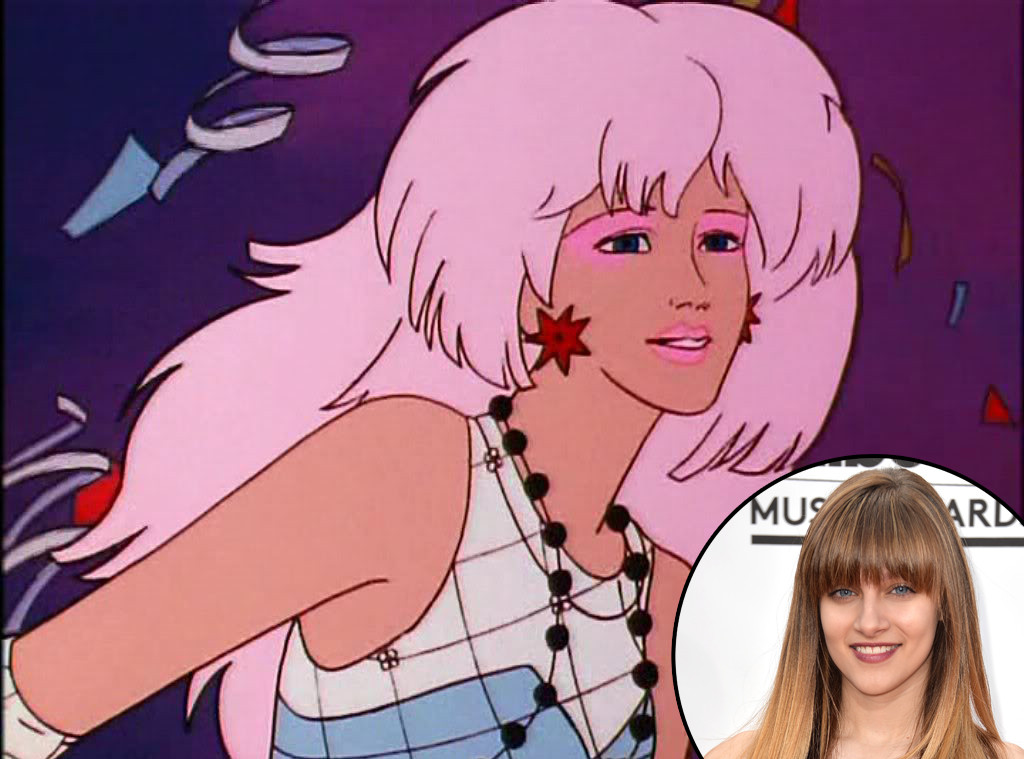 Sunbow Productions; Getty Images
Aubrey Peeples may be playing Jem in Jem and the Holograms, but she isn't exactly a longtime fan of the 1980s cartoon series.
 "I can't lie, I didn't know about it until I started auditioning for it," Peeples, 20, told me the other day while promoting her latest thriller flick, Rage (available on VOD). "As I was auditioning for it, I became a fan of it. So when I got it, I felt like it was getting something I was already a fan of."
She continued, "They're badass. They're female rock stars in the '80s fighting crime. What could be any better?"
Peeples chooses her words very carefully when talking about the Jon M. Chu-directed flick, but did tease us with some details.
"I'm not allowed to say too much about what the looks are, but I can guarantee you that there's going to be a lot of pink. Nobody will be disappointed with the hair, makeup and the fashion," said Peeples, who is most known for her awesome work as Layla on Nashville. "We had a lot of different performance looks, each one is truly outrageous. I look at pictures and I can't believe that's me. It's so weird."
Despite some whispers that Justin Bieber would make a cameo in the movie because Chu also directed both of his concert films and Jem is co-produced by his manager Scooter Braun, Peeples said, "No, he's not in it, but other exciting people will be making appearances."
And if all goes well, the first Jem and the Holograms movie could be the start of a franchise. "We'll have to wait and see, but I think there will be lots of Jem to come," Peeples said.
In Rage, Peeples plays the kidnapped daughter of a former criminal (Nicolas Cage).
Peeples met Cage for the first time in a morgue. "It's pretty obvious from the trailer that I end up dead so I'm not giving any spoilers away, but I was made up like a corpse, naked and under a sheet. I was playing my dead self that day," Peeples said. "It was the first scene that I shot, laying still and not really being able to move too much. Nicolas Cage walks up and introduces himself and was like, 'This is the weirdest way I have ever met a colleague.' Then we went right into shooting and was trying not to have a panic attack because Nicolas Cage was hugging my dead body."