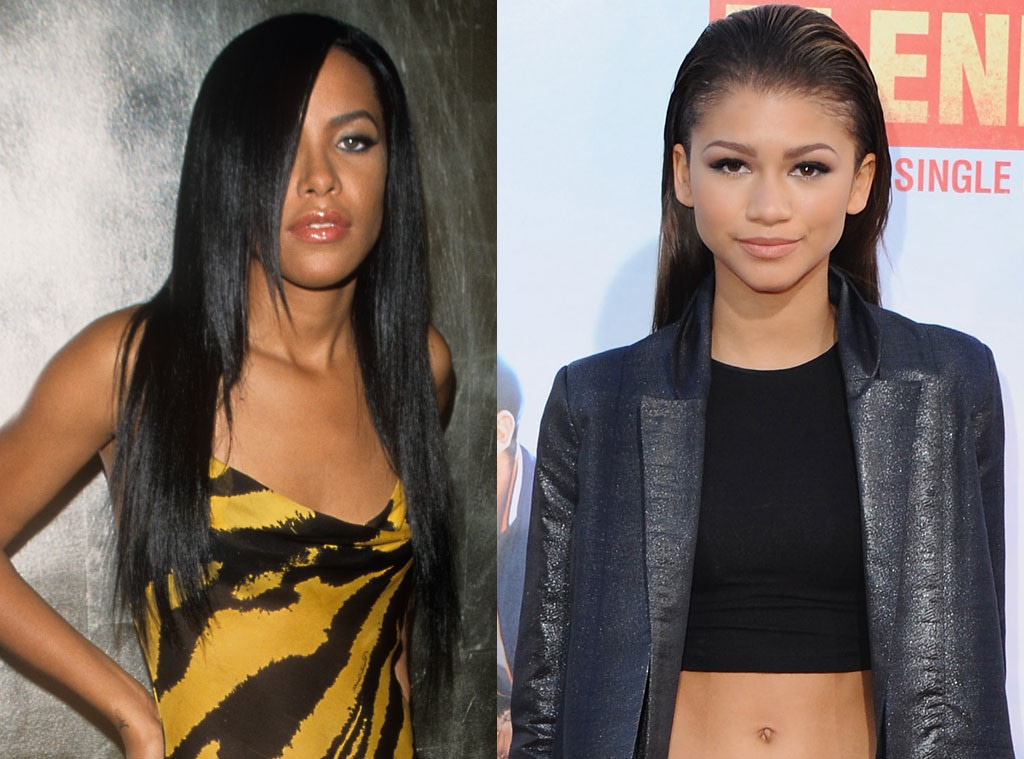 Getty Images
Lifetime Television said in a statement on Twitter, "We are sad Zendaya will no longer portray Aaliyah.  Production is currently on hold."
__________________________ 
Disney Channel star and singer Zendaya will not play Aaliyah in a Lifetime Television movie after all.
A rep for the 17-year-old actress told E! News exclusively on Sunday, June 29, that "Zendaya is no longer involved in the project." Lifetime had announced her casting in the biopic on June 16.
A source told E! News that there were production issues, including problems obtaining the rights to Aaliyah's music. The R&B star and Queen of the Damned actress died at age 22 in a plane crash on Aug. 25, 2001.
"Aaliyah has always been an inspiration to Zendaya," the source said. "She was honored to portray her and pay tribute to her. If she is going to do it, she wants to do it right."
Lifetime had said that the tentative title of the movie was Aaliyah: Princess of R&B and that the biopic will be based off of Christopher Farley's best-selling biography Aaliyah: More Than a Woman. The project  was set to begin filming in the summer and air this fall.
The movie depicts Aaliya's life and career, from her debut on Star Search to her rise to fame and, finally, her tragic passing, which shocked the world. Scores of fans pay tribute to her online, especially on Twitter, on the anniversary of her death.
Zendaya, whose full name is Zendaya Coleman and who has a massive online fan following, played Rocky Blue on the Disney Channel series Shake It Up! between 2010 and 2013. That final year, she also competed on Dancing With The Stars. On Friday, the Disney Channel aired her latest project, the movie Zapped, which drew 5.7 million viewers. She can be seen next in the channel's new series, KC Undercover, which she also co-produced and which is expected to premiere in 2015.
Zendaya was this year nominated for her first BET Award—the YoungStar Award. She is set to attend the 2014 BET Awards, which airs live on Sunday at 8 p.m. ET.