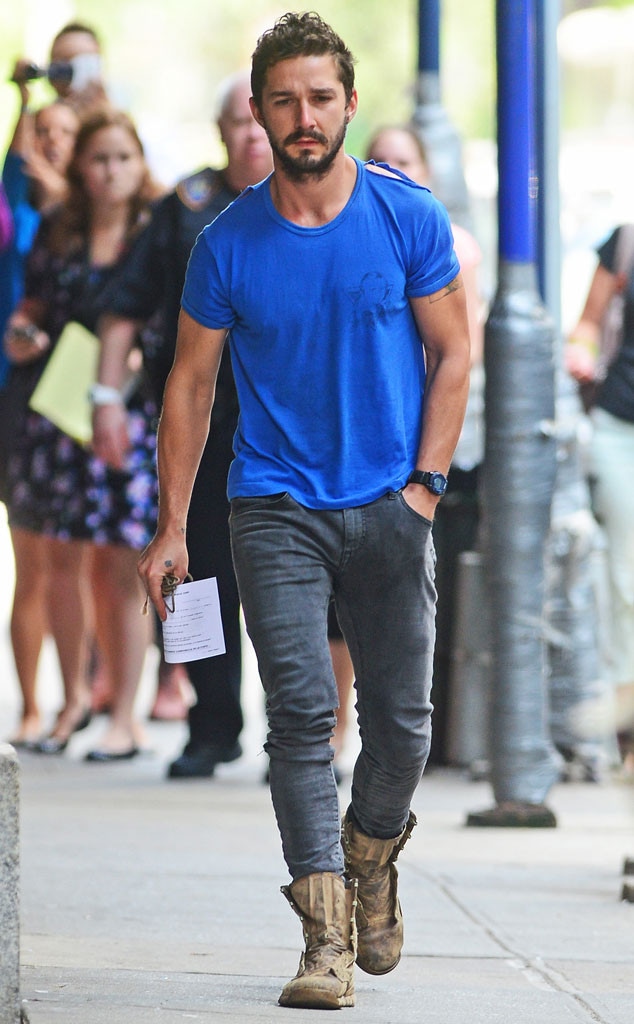 Steffman-Turgeon / Splash News
While many may assume Shia LaBeouf was on drugs last night when he got into trouble at Broadway's Cabaret, he was apparently only under the influence of alcohol.
"There were definitely no drugs involved," says a source.
The 28-year-old Fury star was arraigned at Midtown Community Court around 10 a.m. Friday in New York City, less than 24 hours after he was escorted out of the musical, starring Michelle Williams and Alan Cumming. LaBeouf was arrested and charged with two counts of disorderly conduct, one count of criminal trespassing and one count of harassment. The Transformers star was released on his recognizance, and his next court date is scheduled for July 24.
AP Photo/Anthony DelMundo, NY Daily News, Pool
"Drinking and Shia do not mix well," the source said. "But he definitely wasn't on any kind of drugs."
Prior to attending the performance of Cabaret at Studio 54, LaBeouf was spotted at the Iguana Club, a Mexican restaurant located next to the theater in NYC, watching the World Cup. A woman who was approached by LaBeouf after he left the club told E! News that the actor said he had been drinking double margaritas and was alone.
He reportedly was given the ticket to Cabaret by a friend.
After his arraignment, LaBeouf walked to a nearby hotel while declining to talk with reporters who were following him.
A rep for the actor has declined to comment on his arrest.