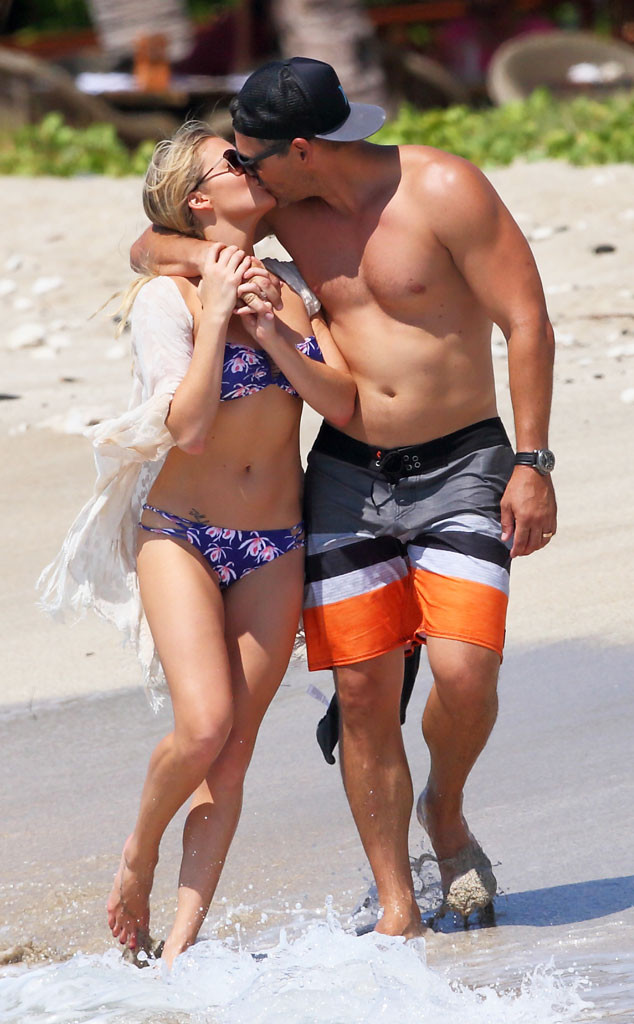 Splash News
So full of love, these two.
LeAnn Rimes and Eddie Cibrian shared a kiss in paradise yesterday, the couple spotted strolling hand in hand on the beach in Hawaii. The missus sported one of her favorite looks—a bikini and breezy cover-up—and her shirtless hubby was in his swim trunks, his baseball cap casually turned backward.
It's easy to see why LeAnn has been getting compliments in the gym—the 31-year-old singer's bod has never looked better.
"I think one of the biggest compliments is someone coming up 2 you in the gym and saying 'you're a serious athlete' #strongnotskinny#fitness," Rimes tweeted Thursday.