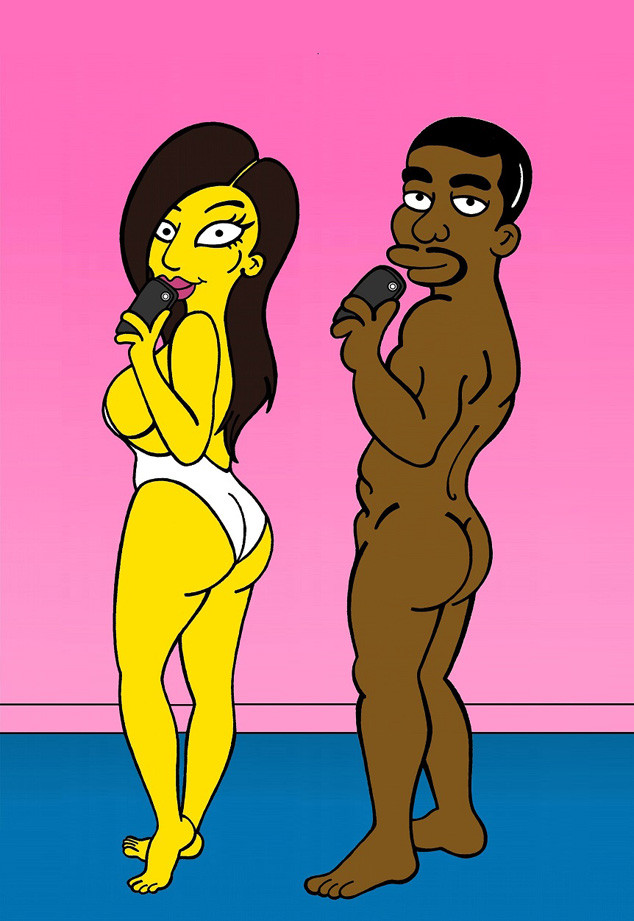 aleXsandro Palombo
It's time to get animated!
Kim Kardashian and Kanye West have been Simpsons-ized by artist aleXsandro Palombo for what's being called "Best Shots Ever." Before you get excited, you should know that these animations aren't hinting at a Simpsons appearance by Kimye. These aren't for the show and aleXsandro doesn't even have any connection to the popular Fox series, but you wouldn't know that by just looking at the photos.
Palombo, a contemporary artist, activist, illustrator and painter, has drawn inspiration from some of Kim and Kanye's most talked-about photos and in turn given them the cartoon touch.
Like the famous booty selfie, for example.