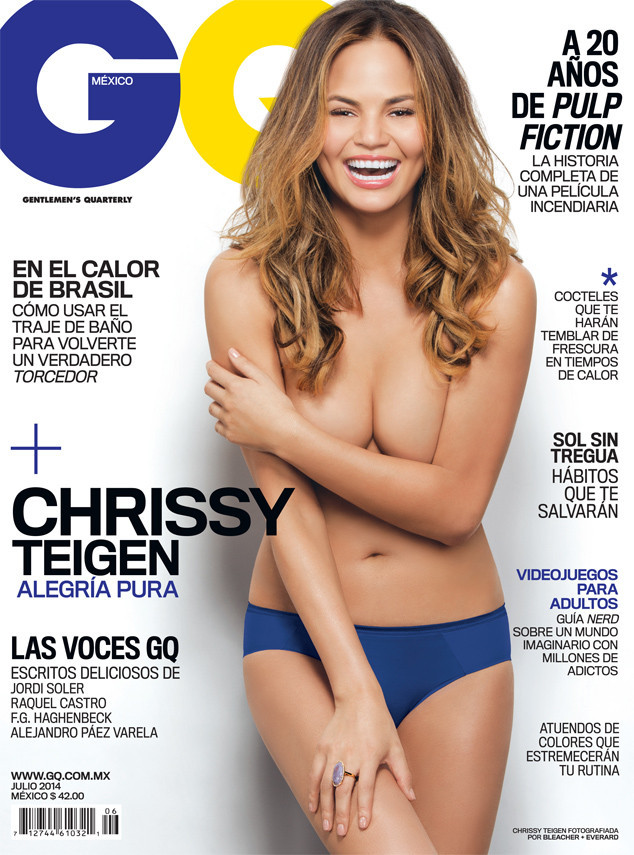 GQ Mexico
All right people, we have an investigation going on here, so we're going to kindly ask you to really put all of your focus on Chrissy Teigen's breasts. Hope that's not an issue.
The sexy model graces the cover of GQ Mexico's July issue, and looks gorgeous as always. Wearing nothing but a pair of blue undies, John Legend's wife is playful and perfect on the cover—except there's something missing. Well, two things if we're being technical.
Unsurprisingly, the topless beauty's cleavage instantly grabs your attention, but if you continue staring at her tatas (don't feel bad, you're not alone), you may find yourself saying, "Wait, where did Chrissy's nipples go?"