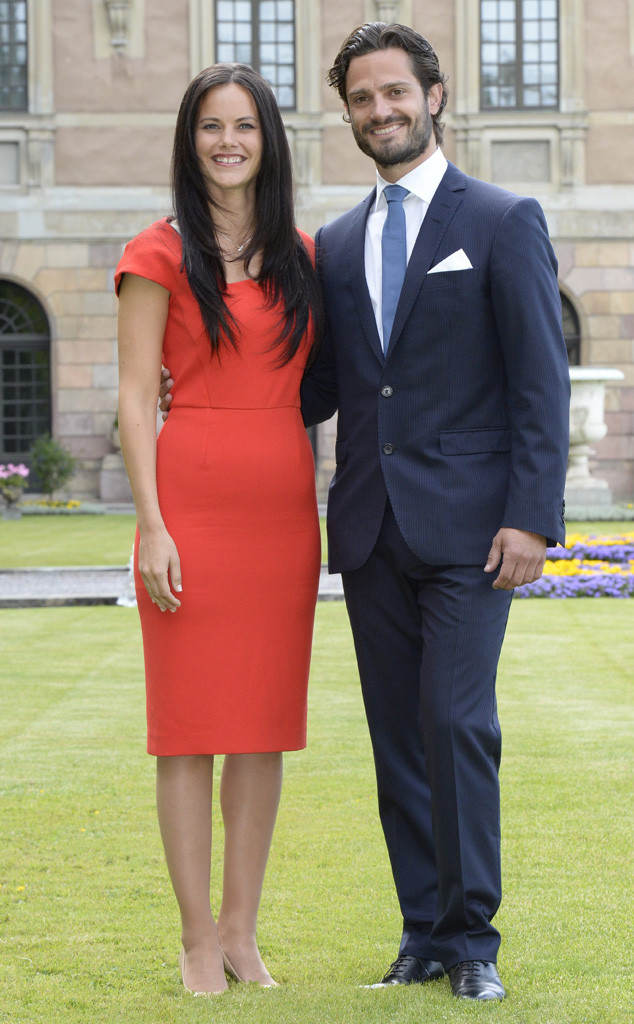 JONAS EKSTROMER/AFP/Getty Images
Get ready for another royal wedding!
Prince Carl Philip of Sweden just revealed that he is engaged to longtime love Sofia Hellqvist.
The soon-to-be husband and wife also posed for royal engagement photos (and had their first official public kiss!) in the garden of Drottningholm Palace earlier today.
The 35-year-old told reporters, "I have the incredible honor of being engaged to this fantastic girl. Sofia has today said yes to the question to spend the rest of her life together with me. Today is a very happy day for Sofia and I."
The brunette beauty added, "Carl Philip is the most humble person I have ever met, which is what made me fall for him in the beginning. He has one of the most beautiful hearts, he is very warm."