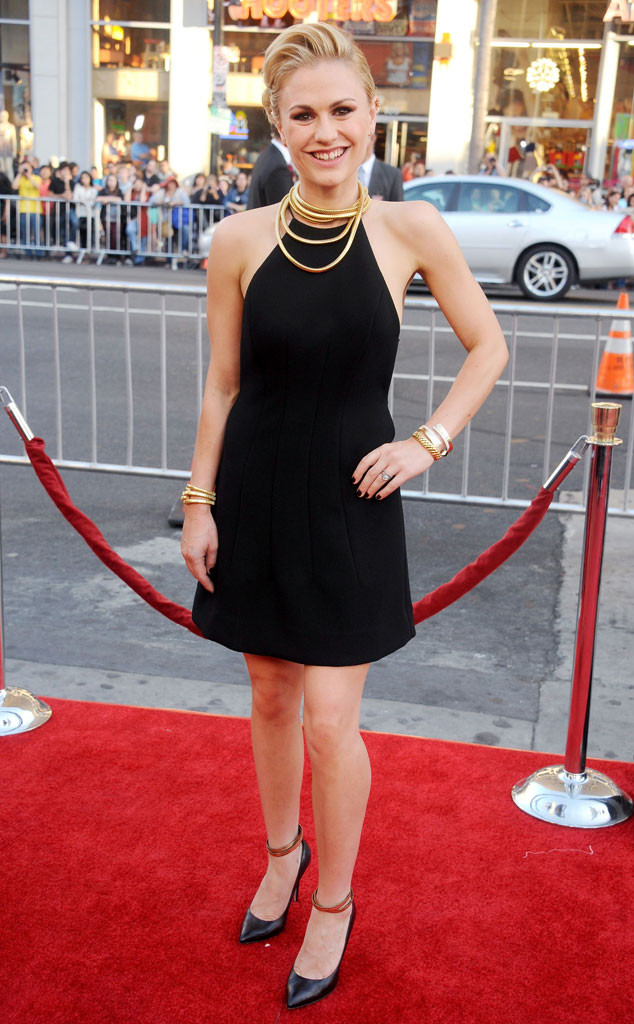 Gregg DeGuire/WireImage
Anna Paquin is poking fun at a tabloid story claiming she recently had a dramatic "boozy breakdown" fight with her hubby Stephen Moyer.
According to OK! magazine, the 31-year-old actress was "stumbling and slurring her words" at their True Blood season 7 premiere in Hollywood the other week. "It became clear to everyone that Anna simply can't control herself," a source told the tabloid.
The mag went on to claim that "Stephen lost it" after Paquin allegedly had too much to drink at the premiere after party. "You could hear him say, 'Why tonight? Out of all the events to get wasted at, you pick the most important night of the show!'"